After Sanju, another Sanjay Dutt biopic in works; Ram Gopal Varma's take to focus on 1993 Mumbai blasts case
RGV's film will delve into details about the people threatening Sanjay Dutt and his family, spurring him to acquire the rifle that got him in trouble
Rajkumar Hirani's Sanju has created waves in the film industry with a humongous box-office collection amounting to more than Rs 300 crore. The Sanjay Dutt biopic has led to a strong debate among critics and movie-goers regarding Hirani's treatment of the film with many saying it was a sanitised version of an otherwise spoilt, flawed man.
Amidst the brouhaha related to Sanju vis-a-vis Ranbir Kapoor's stellar performance in the film (which has been commendable as adjudged by critics and audiences unanimously), new reports in Mumbai Mirror revealed that filmmaker Ram Gopal Varma will make another bipoic on Sanjay Dutt's life.
Varma confirmed the news to Mumbai Mirror saying, "Yes, I am making the film." But the maverick director's treatment of the controversial Dutt will be different to Hirani's.
Though very moved by Hirani's feel-good, emotional take on the actor's life, Varma was slightly disappointed with Hirani's vague dealings with Sanjay's arrest and the reasons that led to it. Thus, Varma will consciously try to portray a more vivid picture of the actor's arrest with regard to the 1993 serial bombings in Mumbai and his possession of the AK-56 rifle.
"That Dutt was doing drugs, was traumatised by his mother's battle with cancer [she died just three days before the release of his first film Rocky], had multiple flings, many of them onenight stands, is all well documented," said the source in the report, but the film lacked a detailed depiction of Dutt's association with the miscreants. The source added that audiences would be curious to know more about this albatross that haunted the actor's life for more than twenty years.
"RGV's film will delve into details like who were the people who threatened Dutt's family — spurring him to acquire the rifle that got him in trouble — how the firearm was delivered to him, and how it was disposed of," reports Mumbai Mirror.
"Ramu has been meeting Sanjay's associates and cops involved with the investigation as part of his research," the source said, adding it was too early to comment on when the film would roll.
Varma was unwilling to share further details on who would play the lead in the film.
Find latest and upcoming tech gadgets online on Tech2 Gadgets. Get technology news, gadgets reviews & ratings. Popular gadgets including laptop, tablet and mobile specifications, features, prices, comparison.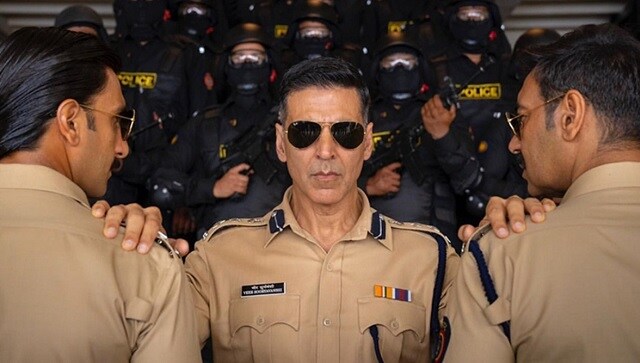 Entertainment
Sooryavanshi producer says releasing the film in Diwali, after the Centre approved reopening of cinema halls from 15 October, was not possible, since it cannot be released "with less than one month of promotion"
Entertainment
Kangana Ranaut claims the film industry runs on an unwritten rule of "you hide my dirty secrets I will hide yours," in response to top Bollywood filmmakers and producers moving the Delhi high court against media houses and journalists for "defaming the industry."
Entertainment
Kshitij Ravi Prasad, who was arrested by the Narcotics Control Bureau on 26 September, approached the special Narcotic Drugs and Psychotropic Substances (NDPS) Act court for bail and said that he has been falsely implicated in the Sushant Singh Rajput death case.