Salman Khan on Tubelight: 'When I heard the script, I thought this is the best film for me to do'
Salman Khan chats with Firstpost about Tubelight, working with Sohail and Kabir Khan, and why this film was tailor-made for him
Tubelight is set in the 1962 Indo-China War. This is Salman Khan and Kabir Khan's third film together. They have delivered blockbusters like Ek Tha Tiger and Bajrangi Bhaijaan, together. Salman will be seen opposite Chinese actress Zhu Zhu, who is making her Bollywood debut with Tubelight.
Ahead of the film's release this Eid, the superstar chats with Firstpost about how he feels merely days before the film hits the big screen.
One of the first questions asked to him (that's on everyone's minds) is, why is Salman making us cry on Eid? Going by the film's trailer, you can tell it's going to be a tearjerker. These emotions can especially be seen in the song 'Tinka Tinka', however Salman feels that ultimately, the film is about happiness.
"A film about the connect between two brothers hasn't been done in a while," he says, adding, "when I heard the script, I thought, this is the best film for me to do."
He also further talks about the irony of war, while discussing the plot of Tubelight. He reveals that on the one hand, his character waits impatiently for his brother to come back from the Indo-China war, and on the other hand, befriends two Chinese individuals along the way.
Salman is also all praise for his chinese co-actor Zhu Zhu, and Matin Ray Tangu. Watch out for his hilarious impersonation of Matin!
He also had interesting anecdotes about working with both his brothers, Arbaaz Khan and Sohail Khan.
Tubelight hits theatres on 23 June.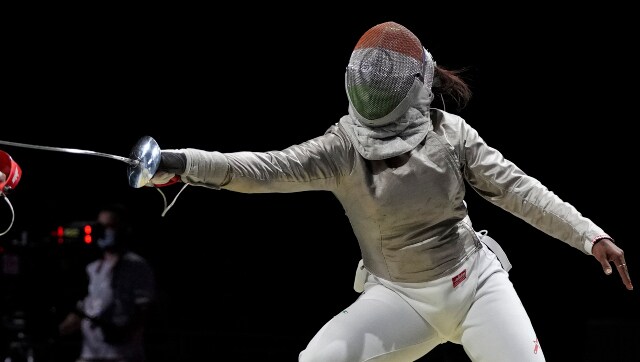 Sports
In the fencing hall at Tokyo on Monday, there were upsets galore and even a marriage proposal. But the story of the day was an Indian fencer, Bhavani Devi, making it to the grand stage of the Olympics.
Sports
"Nothing's really worth risking your well-being. There's no circumstance where you should risk your health after your body is at its limit. Deciding to skip Tokyo 2020 was very, very tough," Thomas Rohler tells Firstpost.
Sports
For the host city, just as for the athletes, an Olympic Games is a culmination of a cycle of meticulous preparation. Tokyo is unlikely to have that moment of catharsis this time around.