Salman Khan on nepotism claims for launching Aayush Sharma in Loveyatri: Only good actors, films work
Salman Khan contended that someone would have launched his brother-in-law Aayush Sharma, if not him, as Sharma had been working hard over years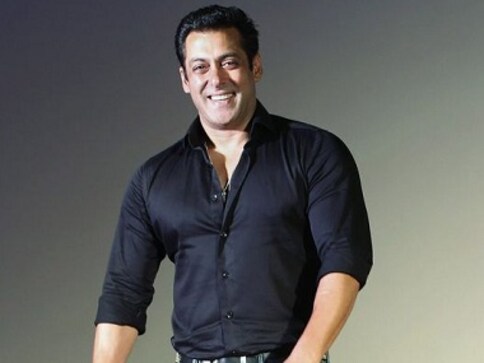 Mumbai: Salman Khan says nepotism does not work in Bollywood as audiences only accept good films and actors, irrespective of their background. The 52-year-old actor contends that someone would have launched his brother-in-law Aayush Sharma, if not him, as he has been working hard for it over the years.
"He has been training hard. I knew this nepotism thing would come up.. He is son of a politician how can you put him into this nepotism thing.
"This is the only one place where nepotism cannot work at all. It is the audience that will make you a superstar or will reject you no matter whose son or a brother-in-law you are," Salman said in an interview in Mumbai.
Aayush is making his Bollywood debut with Loveyatri opposite Warina Hussain. The film, directed by Abhiraj Minawala, releases on 5 October.
The Race 3 actor cites his own example and says it is "totally the audience who decide what they like and what not".
"You never know what they would like. You maybe the best looking guy and best actor and they just reject you and you can have nothing. And then there is something about you that audience goes to watch your film in cinema halls but this is till your last film."
Salman further points out that the film industry has become a very competitive field which he believes is good.
He says, even today, he gets nervous on a Friday, especially when his films are releasing, be it as an actor or producer.
"I remember when Maine Pyaar Kiya had released, I went on a bike with my friend in a theatre to gauge the reaction of the audience. During the interval people saw me and I had to run away from there. It is one of the happiest moment for me.
"I am one of the fortunate ones that even my flop films do business of over Rs 100 crore. I told Aayush and Warina that even if you deliver a flop film it should do Rs 160 crore at the box office. So now they have pressure of flop film."
Entertainment
In a video shared on Nick Jonas' Instagram handle, he can be seen waiting for someone as he continues to check the time. He also added a hilarious text on the reel for indirectly teasing his wife.
Entertainment
Further highlighting that everyone is running behind to become public and famous due to the wide range of opportunities in the market, Grover noted how people have lost interest in going to theatres. 
Entertainment
Almost the entire film fraternity is currently at the grand and glittery launch of the Nita Mukesh Ambani Cultural Centre. What caught the eye was Salman Khan posing with Gauri Khan, Aryan, and Suhana Khan, and the video went viral in no time. A fan page of Gauri Khan shared the video.