RK Nagar bypoll: Tamil actor Raadhika Sarathkumar's office raided by the IT department
Radhika Sarathkumar's Radaan Media Network was raided by the IT department in association to the RK Nagar by-poll notes-for-votes scam.
Tamil actor Raadhika Sarahkumar's office in Chennai was raided by  Income Tax department officials on Tuesday, 11 April 2017, reports Times of India.
This news comes after the IT department also raided the houses and premises of her husband Sarathkumar, along with those of a few others, including Tamil Nadu health minister Dr C Vijayabhaskar. The celebrity couple's residence was raided on 7 April as part of a widespread crackdown on AIADMK ministers and close confidantes.
"The department is keen on getting to know the money trail between Sarathkumar and the AIADMK. In Monday's grilling, we could not get much information from Sarathkumar. We have information that the money trail could lead us to his wife's company," the Times of India quoted an IT official as saying.
The income tax officials carried raids on the residence and office premises of Sarathkumar, who is the chief of the All India Samathuva Makkal Katchi, on Friday, 7 April, after he extended his support to TTV Dhinakaran from the Sasikala camp in the RK Nagar by-poll. The seat fell vacant following the death of former Chief Minister J Jayalalithaa.
However, nothing major was seized during the raids. Sarathkumar had appeared before the IT officials on Monday, 10 April, and he was grilled for almost eight hours after which the officers decided to carry out a raid on the office of Radaan Media Pvt Ltd, which is owned by his wife Raadhika Sarathkumar.
The I-T dept is keeping an eye on all the developments related to the RK Nagar by-poll, which was scheduled to be held on 12 April, but has been cancelled by the Election Commission following allegations of the votes-for-notes scam.
Business
The maximum number of PAN have been to issued individuals (97.46 percent), followed by firms (1.08 percent) and Hindu Undivided Family (0.51 percent)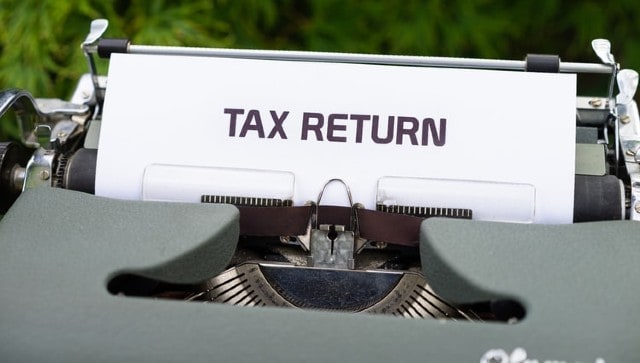 India
The government had given taxpayers the option to choose a new tax regime under section 115BAC of the I-T Act
Business
Here's a list of few errors you might make inadvertently. Read on, so you won't make the same.