Restaurateur Farhan Azmi accuses partner Kashiff Khan's goons of robbing cash from his eatery
Ayesha Takia's husband Farhan Azmi also alleges that Kashiff Khan has made false promises to nine people about opportunities to open franchises of his restaurants
Farhan Azmi, owner of Mumbai restaurants like Café Basilico, Koyla and Chai Coffi, has made several accusations against his business partner Kashiff Khan, including alleging that he hired goons to rob cash from his eateries and gave them a bad reputation by ill-treating patrons and not paying the rent and staff's salaries, reports Mumbai Mirror.
Farhan Azmi is the son of Samajwadi Party MLA Abu Azmi and the husband of Bollywood actor Ayesha Takia.
In 2014, a deal was signed by the duo whereby it was decided that Khan would use his knowledge of the franchise business to help Azmi to expand his restaurant chain across India.
In a complaint to the Bandra police dated 20 May, Azmi mentions that when he wanted to terminate the agreement with Khan, the latter got anti-social elements to threaten him of the dire consequences of doing so. He also spoke of an incident at his Bandra restaurant Café Basilico, where Khan's goons threatened him and took away his cash collections. Following this, Azmi requested the police to file an FIR against Khan.
Additionally, Azmi has also accused Khan of falsely promising the opportunity to open franchises of his restaurants to nine people. These promises include restaurant inaugurations by Azmi's wife Ayesha Takia.
In response to these allegations, which Kashiff Khan has denied, he has made some of his own against Azmi. He claims to have invested Rs 19 crore in the restaurateur's businesses, and asserts that the responsibility of running the franchises was Azmi's, not his. He mentions that he pumped money into Koyla and Café Basilico, adding that he is a venture capitalist who invests and had agreed to help Azmi expand his franchises across cities.
Last month, his restaurant Koyla in Versova shut down, due to Khan's inability to pay rent to Sonu Sood, who owns the property on which Koyla stood. Speaking to the same daily, Sood has said that all of the cheques given to him bounced, calling it a breach of trust. He mentioned that in his last conversation with Khan, he promised to pay the sum by the end of May. Sood says that he will take further action if he fails to do so.
Paramjeet Singh Dahiya, Deputy Commissioner of Police, has been quoted in the same report saying that an FIR has not been filed yet, and that this case is a civil dispute. He said that they have received complaints from Farhan Azmi, who has alleged that the franchisee which runs Café Basilico has been "creating trouble".
Read the full report here.
Find latest and upcoming tech gadgets online on Tech2 Gadgets. Get technology news, gadgets reviews & ratings. Popular gadgets including laptop, tablet and mobile specifications, features, prices, comparison.
Entertainment
The Bombay High Court dismissed a petition filed by Sonu Sood seeking interim relief against an alleged unauthorised construction notice issued to him by the local civic body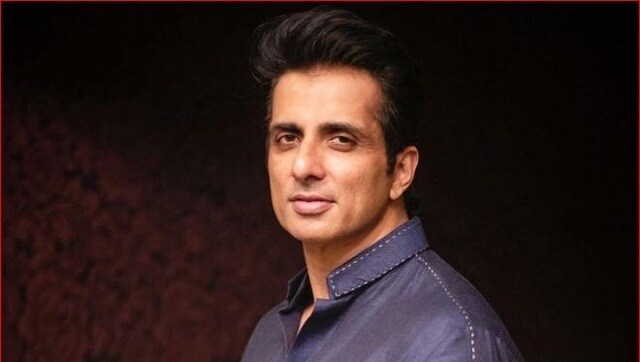 Entertainment
Sonu Sood challenges Bombay High Court order that dismissed his appeal against BMC's notice over alleged illegal construction at his residential building in Mumbai''s Juhu area.