Rajinikanth on working with Akshay Kumar in Shankar's magnum opus: He's the real hero and villain of 2.0
In a detailed interview that has gone viral, Rajinikanth talks about reuniting with Shankar for 2.0, locking horns with Akshay Kumar, and AR Rahman's music.
Rajinikanth, who has always been reticent about his professional career and has steered clear of media interactions in the past decade or so, has spoken to anchor Archana of Zee Tamil television in a highly enjoyable 90-minute-long chat. Various snippets and never-heard-before facts about Rajinikanth's life, 2.0, and his friendship with Kamal Haasan have been doing the rounds on social media over the past few days.
The Kabali actor was full of energy and excitement, and in an ebullient mood throughout the interview, which is already being celebrated as one of his most candid interactions ever. Excerpts below.
On 2.0
"2.0 is neither an extended version nor a sequel to Enthiran. It's a new world and only the characters from Enthiran like Chitti, Vaseegaran and 2.0 have been retained. Otherwise, there's no relation between the two films. 2.0 has an excellent, timely message from Shankar," said Rajinikanth in a matter-of-fact tone.
On AR Rahman's music in 2.0
Superstar revealed that Shankar wanted to make 2.0 without any songs initially. "Then, they decided to have a title track for the film. Later, they felt that a background song would be good (smiles). And we had never planned for any duet in the movie. But 'Enthira Logathu Sundariye' track made its way after taking into account that the screenplay is entirely subject-oriented and moves at a frenetic pace, so audiences deserve a breather in the form of a song. (AR) Rahman was still not convinced and felt that an album should have a minimum of four songs to provide listeners a wholesome experience. That's how the fourth track came into place," explained Rajinikanth.
Talking about Oscar-award winning composer Rahman's work, Rajinikanth said, "2.0 is more of a visual experience. It's been a challenging experience for Rahman to score for the film. His background score is going to be vital since it has to enhance the visuals. He's actually very enthused about it and is working like it's his first project. He started the scoring work year and a half before itself in Los Angeles and London."
On the characters of 2.0
Rajinikanth revealed an exciting fact about one of his characters in the film. "Besides Vaseegaran, Chitti and 2.0, there is also a surprise character in the film which I don't want to reveal now. Shankar and I worked really hard to bring out the humor and love sequences involving Chitti in Enthiran, whose world was a first-time experience for both of us. Being my fan, Shankar helped me bring out the histrionics of 2.0 character in Enthiran really well. So, working in 2.0 was a smooth experience for me. I didn't face any difficulty at all. 2.0 is more of a technician' picture," he said.
On reuniting with director Shankar
Heaping lavish praise on Shankar, Rajinikanth said, "He thoroughly went through all the robot-related movies and learned the nuances involved in the project. If audiences like what I do on screen in the film, full credit goes to him. He used to enact everything, which was very helpful to me. I actually missed recording those sessions. He's a brilliant actor. My performance will pale in comparison if you see how he performed. Thank god, he didn't choose acting as a career (laughs)."
On 2.0 vs Baasha
Rajinikanth made a strong statement by comparing his blockbuster Baasha with 2.0. "If you look at my films, Baasha is my all-time favorite and had the best screenplay. After Baasha, I think it has to be 2.0. The screenplay will totally take you in and leave you mesmerized," he stated.
On working with Akshay Kumar
The Kaala actor waxed lyrical about Akshay Kumar's role in the film and his dedication towards the project. "Hats off to Akshay Kumar for his hard work and patience. It's unimaginable. We were shooting in sweltering conditions in Delhi during summer, and his suit had to be pasted with gum throughout the body. His makeup process was extremely demanding, but he had never indicated any disapproval. He worked with great dedication. His performance comes in two to three dimensions and with each character, he has proved his mettle as an actor. His role will definitely be talked about after the release. He is the real hero and villain of the film," he said.
On his simplicity
Asked how he has always remained simple, he wittily replied saying, "I don't understand the term 'simplicity.' I travel in a BMW car. I live in Poes Garden. I go to five-star or seven-star hotels to eat (laughs). How could anyone possibly call this 'simplicity'? I think they (fans) are calling me a simple man only based on my dressing style."
His favourite co-star 
"If you exclude glamour, dance and all, Fatafat Jayalakshmi is my favorite co-star. She excelled with her performances in my films like Mullum Malarum and Aarilirunthu Arubathu Varai in the '70s. After that, I think Radhika in Nallavanukku Nallavan had an excellent role.
On formative days of his career
"When I was a conductor, I earned only Rs 350 as salary. Then, suddenly when I started receiving paychecks in the range of Rs 3 to 5 lakhs, I used to think that if I was God's blessed child (laughs). The name, fame and money gave me an entirely new feeling. Later, I understood that it's because of time. I would have been disappeared if I had debuted in the '60s. It's my good time, and thankfully, MGR and Sivaji Ganesan were not ruling the roost in the '70s. It's all because of time."
On his most unforgettable moment
"Baasha was based on Amitabh Bachchan's Hindi blockbuster Hum. After watching Baasha, Amit ji reached my home and waited for me. He came and hugged me as soon as I was home. He said, 'This is how we should have made the film. Hats off.' It's always an unforgettable moment for me."
On friendship with Kamal Haasan
"When I entered the film industry, Kamal Haasan was already a superstar. There was an unprecedented craze for him among girls and college students. He was immensely popular not only in Tamil Nadu but also in Karnataka, Kerala and Andhra Pradesh. I was just an artist and he was a big hero. I used to look at him in complete awe. Once I had to travel with him in the car and I remember pinching myself to see if it was true. Then due to God's blessings, and with the help of my directors, my career took off. But to say that I've surpassed him is very silly. Kamal is always Kamal no matter what (smiles). I've always held him in high regard."
Images from Twitter.
Find latest and upcoming tech gadgets online on Tech2 Gadgets. Get technology news, gadgets reviews & ratings. Popular gadgets including laptop, tablet and mobile specifications, features, prices, comparison.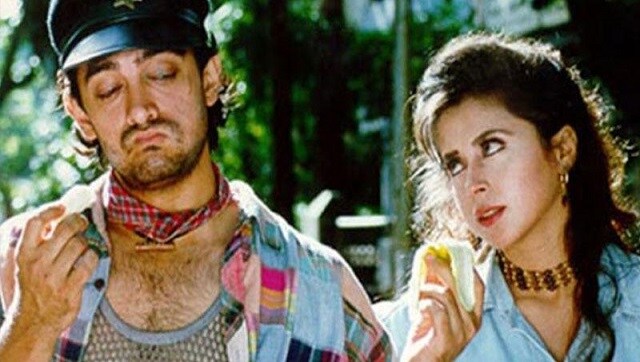 Entertainment
Manish Malhotra's costume design not only changed Urmila Matondkar's onscreen image but elevated the importance of the wardrobe department on a film set.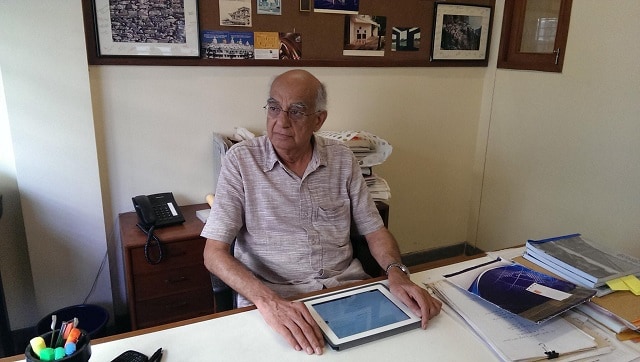 Lifestyle
Kamu Iyer's observations present us with an alternative genealogy to understand Mumbai as it is today, writes Mustansir Dalvi.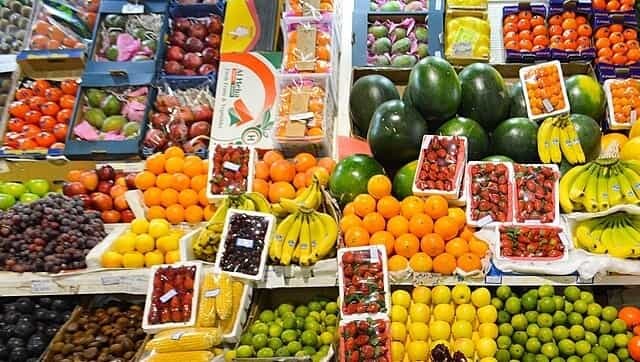 Health
The findings show that the adoption of a modified Mediterranean-ketogenic diet can not only aid weight loss but also improve blood circulation and glucose management.