Rajesh Khanna's birthplace, Amritsar, remembers its famous son
A temple has replaced the actor's old house in Amritsar and most of his relatives continue to live in the area that the actor once lived in but don't have any plan to attend his funeral.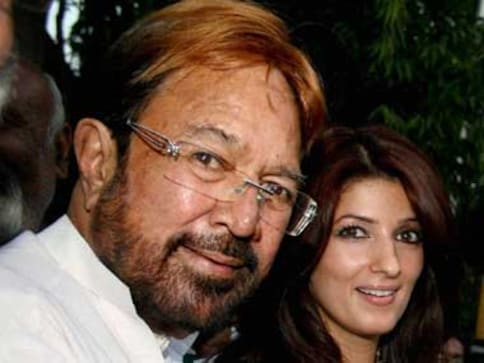 Amritsar: In a congested neighbourhood of Amritsar's walled city, the place where the family of Rajesh Khanna, who went on to become a Bollywood superstar in the 1970s, lived is now a temple.
The house in this Sikh holy city's Gali Tiwaria was donated by Rajesh and a temple was constructed several years ago.
The heartthrob of millions in the 1970s, Rajesh had last visited his birthplace in January. Rajesh, who had been a Congress Member of Parliament (MP) from New Delhi, was specially called earlier this year to campaign for Congress candidates in Punjab's assembly elections.
"He used to love to play cricket when he lived here. He was a simple boy when he lived here and led a simple life even after achieving so much," Rajesh's foster brother Muni Chand Khanna said here.
Born Jatin Khanna on Dec 29, 1942, he was adopted and raised by foster parents - Chunni Lal Khanna and his wife Leela Devi.
"We had met him (Rajesh Khanna) when he came here earlier this year for campaigning. I remember going to his Mumbai house (Aashirwad) once with our father (Muni Chand Khanna) when we were small kids," Varun Khanna, the son of Muni Chand, told IANS.
The relatives of the former Bollywood superstar continue to live in the same locality where Rajesh grew up.
"We are service (class) people," Varun added.
The family here has no immediate plans to reach Mumbai for Rajesh's cremation on Thursday.
The late superstar went from being Jatin to Rajesh, thanks to his uncle who changed his name when he decided to join films.
In 1965, the journey to filmdom started after he won the All India Talent Contest organised by United Producers and Filmfare. He made his debut with "Aakhri Khat" in 1966.
"We spent three days in a gurudwara when we reached Bombay (now Mumbai). Those were hard times," said friend Satish Khanna, who also tried his luck in the film industry.
In 2009, Rajesh was offered the Congress ticket for the Amritsar Lok Sabha seat to contest against cricketer-turned-politician Navjot Singh Sidhu. He however, had declined the offer.
IANS