Priyanka Chopra on Nick Jonas: The guy turned me into such a girl; If I could blush, I'd be tomato red right now
Nick Jonas reveals that when he popped the question to Priyanka Chopra on her 36th birthday, she stayed silent 'for 45 seconds' before saying yes.
As the world prepares for the next big wedding, the bride and groom have somewhat managed to keep their fairy-tale a secret. Priyanka Chopra and Nick Jonas' whirlwind romance has been kept  under wraps, save a few bits of scoops here and there, despite the acute paparazzi coverage of the two celebrities. In a recent interview with Vogue, Chopra and Nick presented a candid version of their journey and how they feel about exchanging vows in the imminent future.
Priyanka confessed that she had always had the principle of never getting clicked with her boyfriends or publicly acknowledging a relationship. However, with Jonas, she was self admittedly quite smitten. "This guy turned me into such a girl! If I could blush, I'd be tomato red right now," added the actress.
It was Jonas who had approached Chopra first. He had texted to her Quantico co-star Graham Rogers stating, "Priyanka. Is. Wow." This was promptly followed by a direct message on Twitter which said, "I'm hearing from a few mutual friends that we should meet." Chopra's reply came in saying that they should exchange numbers as the messages could be read by her entire team.  After exchanging messages back and forth, followed by a few social events, Jonas was reportedly 'knocked off' by Chopra. Joe Jonas, Nick's brother, confirmed the news by saying he turned into "just this little puppy dog."
The couple, however, did not meet for the next one year till the 2017 Met Gala, where the two were sporting the same label. It was then that conversations revived and things started falling into place. At a particular meeting at the Chateau Marmont, Nick says, Priyanka's presence gave him an "overwhelming sense of peace and understanding about this next chapter of my life." Another meeting later, on their third day, Jonas informed his mother that he wished to marry Priyanka.
It was on Priyanka's 36th birthday celebration at Crete that Jonas proposed to her. After having shut down a Tiffany store to choose the perfect ring for her, Nick along with his brothers had decided on the marriage token a few weeks earlier. Nick says Priyanka was silent "for 45 seconds" once he popped the question. Her 'yes' was followed by the widely covered roka ceremony in India, which took place in August. Nick's father, a pastor, said prayers, while Hindu priests led the ceremony. Priyanka said Nick had read out all the Sanskrit prayers which even she could not have pronounced, much to the surprise of all the Indian guests.
While the impending marriage on 2 and 3 December is expected to be a lavish affair, the couple admits that their plans post marriage will be to concentrate more on philanthropy.
Find latest and upcoming tech gadgets online on Tech2 Gadgets. Get technology news, gadgets reviews & ratings. Popular gadgets including laptop, tablet and mobile specifications, features, prices, comparison.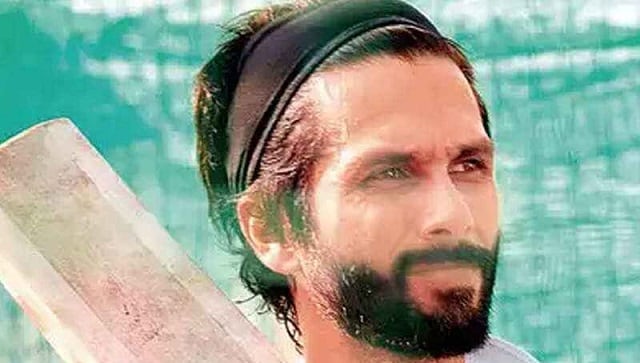 Entertainment
Shahid took Twitter to announce the schedule wrap and expressed his gratitude towards the state government for their efficient policies that enabled the team to shoot with proper safety measures amid the coronavirus pandemic.
Entertainment
Kashmera Shah, in an Instagram post, shared that Faraaz's medical bills have been cleared by Salman Khan. She thanked Salman, calling him "the most genuine person" she has met in the film industry.
Entertainment
While there were reports that Deepti Naval suffered a heart attack in Manali, the actor clarified saying "it was a heart symptom."