Priyanka Chopra celebrates Holi on Jimmy Fallon's show, says she feels less homesick
Quantico actress Priyanka Chopra celebrated Holi on The Tonight Show Starring Jimmy Fallon
Priyanka Chopra played Holi with TV show host Jimmy Fallon on an episode of The Tonight Show aired on  13 March, 2017. The duo covered each other with colours and wished viewers a happy Holi.
Happy Holi, everyone! #FallonTonightpic.twitter.com/HvY6x5M0JO

— Fallon Tonight (@FallonTonight) March 14, 2017
Chopra and Fallon were discussing how the former was feeling homesick because it was Holi back in India the day they were shooting. After wishing the viewers in India for Holi, Chopra explained the significance of the festival, calling it "the invoking of Spring, the triumph of good over evil. It's just a big party with lots of colours." Fallon then showed the audience a picture of Holi celebrations.
Jimmy and @PriyankaChopra have an impromptu Holi celebration! #FallonTonight pic.twitter.com/NuWVzZi7y9

— Fallon Tonight (@FallonTonight) March 14, 2017
Chopra also explained bhang to Fallon as a drink made of "milk and almond, and magical substances which makes you appreciate the colours better"; a description that made Fallon raise his eyebrows. Fallon said that they didn't want Chopra to be homesick, so they got her seven bowls filled with different colours.
He also brought out two beer mugs filled with thandai. The duo drank the thandai and went on to colour each other's faces. Priyanka Chopra later posted tweets talking about the experience of being on the show.
This was so fun @jimmyfallon my fav part besides ur shocked face after I got u wit a big blob of face paint was @theroots playing #rangBarse — PRIYANKA (@priyankachopra) March 14, 2017
She also posted a picture on Instagram:
Jimmy Fallon also posted a picture of his coloured face:
Jimmy backstage after Holi with @priyankachopra! #FallonTonight pic.twitter.com/F0zX9605Ve — Fallon Tonight (@FallonTonight) March 14, 2017
Last year, the Bollywood actress celebrated the festival of colours with her Quantico co-stars. Here are some more pictures of her celebrations this year:
Watch the video of Chopra and Fallon here:
Entertainment
"Global activism centres on collaboration and cooperation, not competition," the makers of The Activist said after the TV series got flak for its celebration of "Insta-activism."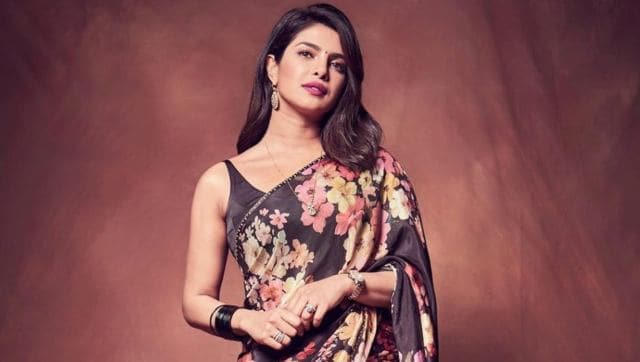 Entertainment
Priyanka Chopra Jonas apologised for the original format of The Activist a day after the makers issued a statement announcing that it has decided to change the competition series into a documentary due to social media backlash