Prernaa Arora on legal dispute with John Abraham: 'As a producer what value did he bring to the table?'
John Abraham had filed criminal cases against Prernaa Arora and her company for cheating, breach of trust, defamation and other offences under the IT Act.
Prernaa Arora, who spearheads production company Kriarj Entertainment Pvt Ltd, and had a fallout with actor-producer John Abraham and filmmaker Abhishek Kapoor on the rights of their films Parmanu and Kedarnath, says that she has been stabbed by some people whom she trusted a lot.
The company made headlines when John's JA Entertainment broke contract with KriArj Entertainment for Parmanu. John had filed criminal cases against Arora and her company for "cheating, breach of trust, defamation" and offences committed under the Information Technology Act.
The Bombay High Court ruled in favour of John's banner, ceasing the film's association with KriArj Entertainment. Arora has broken her silence on the issue for the first time. Excerpts.
Now that Parmanu is out, what do you have to say to John Abraham?
I always thought he would understand the situation as a co-producer, if ever there was problem. Instead, he turned around to accuse me of defaulting on my agreement. What was the point of turning the whole partnership into a joke? I want to ask John, did he put any money in Parmanu? Does he have that kind of money needed to produce a film? As a producer what value did he bring to the table?
KriArj has lately been under a shadow. What exactly happened?
Shadows are cast in lives that have meaning and relevance. I welcomed the pain that I experienced in the past few months with as much respect as I welcomed the pleasures that destiny had in store for me last year. Yes, there was a storm around me. Some people whom I trusted chose to stab me in the back.
Are you talking about Abhishek Kapoor the director of Kedarnath and John Abraham?
I am not naming anyone. It isn't dignified or decent to discuss one's disappointments with individuals. Suffice it to say that people who tried to bring disrepute to my professional conduct and who tried to influence my associates, friends and colleagues against me failed miserably.
But why don't you let the truth come out?
I don't believe in crying and trying to get sympathy in public. Today, I am in a much better, far more secure space. I am ready to announce three big projects in June. I want to go back to that state of mind that I was in when I started off as producer with that professional and sincere superstar Akshay Kumar. I want to work with people like him who know how to respect a professional and a woman.
You may not find too many Akshay Kumars in this industry?
Then I'd rather not work with those with whom I am not happy or comfortable. I've realised I am in this industry for the long haul. Storms will come and go.
Why have you not spoken out against the people who have maligned you?
Because my DNA is not equipped to be abusive. My best wishes to these so-called heroes of the entertainment industry who have abused my trust in them. I wonder how they look their wives, sister and mothers in their eyes.
What do you think you did wrong?
Not doing my paperwork properly before signing deals. Signing MOUs instead of proper contracts. I worked with some people on emotion and trust when they didn't deserve my trust. I should have listened to me lawyers. This business doesn't operate on emotions. At the end of the day contracts are flashed to prove you wrong. A very big superstar had warned me against signing without reading a contract.
Do you feel betrayed?
I feel stupid. I never read the fine prints. Never paid attention to 1-2 crore in the deal. Yeh sab bahot bhari pada mere liye (I had to pay a heavy price for all this) (she breaks down). I want people who come to work in this entertainment industry to not make the mistakes I did. Yahan emotion nahin paisa chalta hai. (Not emotions, but money works here).
How did you cope with the crisis?
For the past month I stayed quietly in my room waiting for the storm to pass, wondering how one individual can make so many mistakes. I should have listened to my team before getting into half-baked deals. I'd bully my team into keeping quiet because I didn't want to annoy the people who wanted to work with me. These same people have tried to destroy me.
Entertainment
Israel's ceremonial president, Isaac Herzog hailed Topol as "one of the most outstanding Israeli actors," who "filled the movie screens with his presence and above all entered deep into our hearts."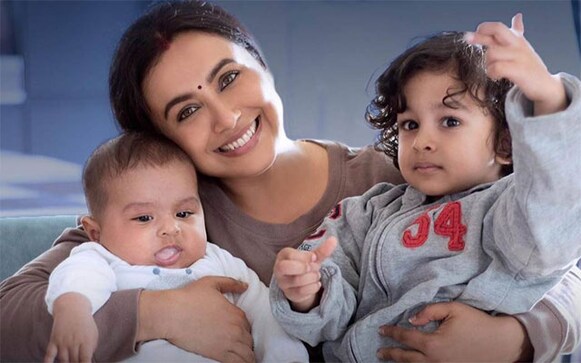 Entertainment
From reel to real, Rani Mukerji's Mrs Chatterjee Vs Norway touches the heart of all.
Entertainment
Twitter users were furious at Jimmy Kimmel's error in calling RRR a "Bollywood" movie and immediately expressed their displeasure at the matter.