Prasthanam director Deva Katta to co-direct Netflix's Baahubali prequel with SS Rajamouli
Telugu filmmaker Deva Katta has been roped in to co-direct Sivagami, the upcoming Netflix show based on the Baahubali prequel book The Rise of Sivagami.
Telugu filmmaker Deva Katta has been roped in to co-direct Sivagami, the upcoming Netflix show based on the prequel book The Rise of Sivagami. Spread across three seasons, the series will explore characters such as Kattappa and Sivagami and their history. The Prasthanam director will join SS Rajamouli who was at the helm of the super successful Baahubali films.
The series will be made on a lavish budget of 2 million dollars per episode. Speaking on his association with the project, Katta says, "The Baahubali series made a huge impact with its unique way of storytelling. This prequel promises to amp up the excitement of all the Baahubali fans. I am really honoured to be part of this project and be able to work with Rajamouli sir."
Katta is also making his Bollywood directorial debut with the Hindi remake of Prasthanam. The film is currently in production and marks the reunion of Sanjay Dutt and Manisha Koirala after a gap of 10 years. The original Prasthanam had created a lot of buzz in the Telugu industry and went on to become a superhit, winning several awards.
Katta has also delivered other hits in the romance and drama genre, Autonagar Surya and Vennela being his best known.
(Also read: Baahubali adapted into manga in Japan by Akira Fukaya, announces director SS Rajamouli)
Find latest and upcoming tech gadgets online on Tech2 Gadgets. Get technology news, gadgets reviews & ratings. Popular gadgets including laptop, tablet and mobile specifications, features, prices, comparison.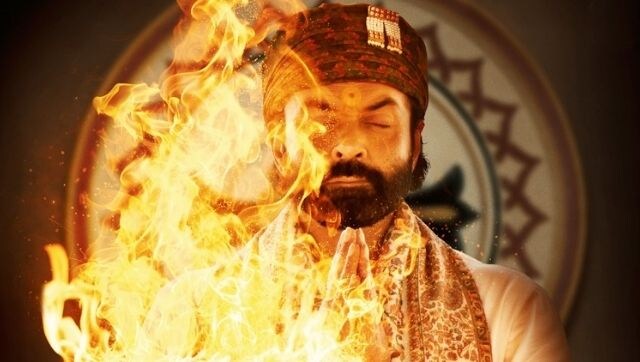 Entertainment
Directed by Prakash Jha, Aashram saw Bobby Deol as a self-styled godman Baba Nirala.
Entertainment
Netflix's A Life On Our Planet is banked on Sir David Attenborough's memories of 94 years on this planet, with profound reflections on the wilderness and the absolute urgency to save humankind from an impending climate-change disaster.
Entertainment
Aftab Shivadasani joins a long list of Bollywood actors to shift to the streaming space, with his debut series Poison 2, on Zee5.