Patrick Stewart will star as Bosley in Elizabeth Banks' new Charlie's Angels reboot
Patrick Stewart has previously starred in films like Logan, X-Men and Star Trek.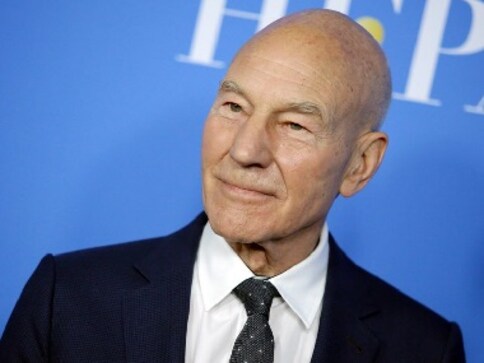 Patrick Stewart is in final negotiations to star in the upcoming Charlie's Angels reboot as Bosley, found The Hollywood Reporter. Elizabeth Banks, who is directing the project will also be seen as a gender-flipped Bosley.
It was earlier reported that Kristen Stewart along with Power Rangers actor Naomi Scott and English actor Ella Balinska will be portraying the Angels.
Launched in 1976 on ABC, TV series Charlie's Angels continued for five seasons with Farrah Fawcett, Kate Jackson and Jaclyn Smith playing private detectives working for Charlie. Sony Pictures produced a film of the same name, starring Drew Barrymore, Cameron Diaz and Lucy Liu as the angels in 2000. The movie became a huge hit and went on to earn $264 million worldwide. It was followed by a bloated and not well-received sequel, 2003's Charlie's Angels: Full Throttle.
Banks has co-written the script with Jay Basu (The Girl in the Spider's Web). She will also produce the project under her Universal-based Brownstone production company.
Stewart was previously seen in Logan alongside Hugh Jackman and was also a part of the X-Men franchise as Professor Charles Xavier. He will soon be reprising his role as Jean-Luc Picard on a new Star Trek television series by CBS for its streaming platform, writes THR.
(With inputs from Press Trust of India)
Entertainment
Although Old and Snake Eyes are both fresh offerings from major studios, moviegoers turned out in modest numbers on a weekend where there was the notable distraction of the Olympics as well as rising concerns about the delta variant.
Entertainment
Bob Odenkirk, who collapsed on the sets of Better Call Saul earlier this week, thanked fans for their wishes, assuring he'll be 'back soon'
Entertainment
Dwayne Johnson and Emily Blunt's fantasy adventure movie Jungle Cruise has received polarising reviews from critics, with some calling it "directionless and derivation" and others terming it "one heck of a summertime ride."