Patrick Stewart will star as Bosley in Elizabeth Banks' new Charlie's Angels reboot
Patrick Stewart has previously starred in films like Logan, X-Men and Star Trek.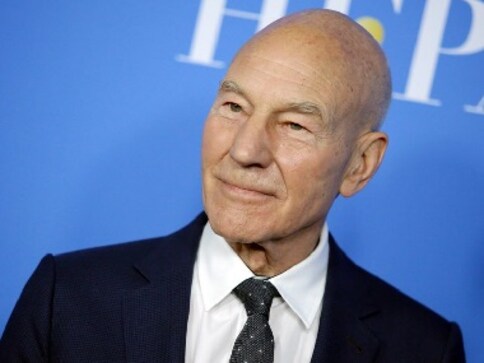 Patrick Stewart is in final negotiations to star in the upcoming Charlie's Angels reboot as Bosley, found The Hollywood Reporter. Elizabeth Banks, who is directing the project will also be seen as a gender-flipped Bosley.
It was earlier reported that Kristen Stewart along with Power Rangers actor Naomi Scott and English actor Ella Balinska will be portraying the Angels.
Launched in 1976 on ABC, TV series Charlie's Angels continued for five seasons with Farrah Fawcett, Kate Jackson and Jaclyn Smith playing private detectives working for Charlie. Sony Pictures produced a film of the same name, starring Drew Barrymore, Cameron Diaz and Lucy Liu as the angels in 2000. The movie became a huge hit and went on to earn $264 million worldwide. It was followed by a bloated and not well-received sequel, 2003's Charlie's Angels: Full Throttle.
Banks has co-written the script with Jay Basu (The Girl in the Spider's Web). She will also produce the project under her Universal-based Brownstone production company.
Stewart was previously seen in Logan alongside Hugh Jackman and was also a part of the X-Men franchise as Professor Charles Xavier. He will soon be reprising his role as Jean-Luc Picard on a new Star Trek television series by CBS for its streaming platform, writes THR.
(With inputs from Press Trust of India)
Entertainment
The pop star's dog walker, Ryan Fischer, was seriously wounded in the attack and addressed the court Monday to give an impact statement, which he posted on Instagram.
Entertainment
For all its shortcomings, Aisha is compelling in its migratory pitch. It tells of a refugee's struggle with honesty and tenderness.
Entertainment
The John Wick franchise is one of the biggest successful action film franchises in recent times and follows the life of the titular character (Keanu Reeves) or Baba Yaga as his opponents call him.