Padman in plagiarism row: Writer alleges 11 scenes lifted from script submitted to Dharma Productions
A writer has accused Padman's makers of lifting 11 scenes from a script he claims to have submitted to the creative head of Dharma Productions
Akshay Kumar-starrer Padman has landed in a row, just days after its release. In a Facebook post, Ripu Daman Jaiswal, an up-and-coming writer, has accused Padman's makers of lifting as many as 11 scenes from a script he claims to have submitted to the creative head of Dharma Productions. Jaiswal says he had written a film script based on Arunachalam Muruganantham's invention but fictionalised his account and introduced his own characters.
He claims this is precisely why he couldn't levy allegations against the makers when Padman was announced, as it was advertised as a film 'based on' Muruganantham's life.
The writer has also attached screenshots of the email he had sent to Ryan Stephen (then creative head of Dharma), which allegedly contains the scenes that were plagiarised and used in Padman.
Jaiswal claims that a dialogue from the film, which is delivered by Amitabh Bachchan, was written by him while he was developing his script in 2016. R Balki and Twinkle Khanna are yet to respond to Jaiswal's allegations. Khanna had included a fictionalised account of Arunachalam Muruganantham's story in her last book, The Legend of Lakshmi Prasad. Padman is based on Khanna's short story.
I remember I was in the library when I wrote this dialogue and was truly elated. Honestly, I surprised myself that day. Tell me, how on earth can you steal someone's dialogue?
This is unfair.

(Amitabh Bachchan quoted this dialogue in PadMan.) pic.twitter.com/9mQN3Jlt8T

— Ripu Daman Jaiswal (@Shivashorcrux) February 10, 2018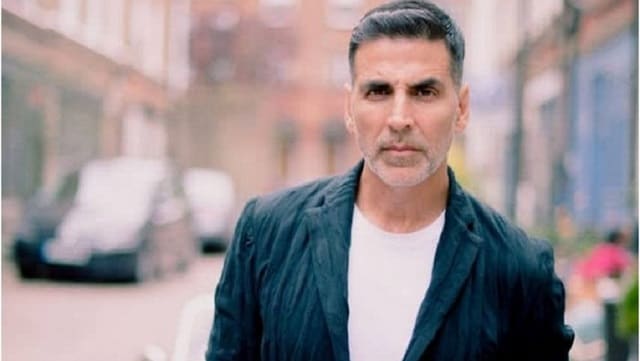 Entertainment
Mohanlal, Abhishek Bachchan, Arjun Kapoor among others marked the 22nd anniversary of Kargil Vijay Diwas and said that the sacrifice of the soldiers will never be forgotten.
Entertainment
Akshay Kumar said he got emotional after listening Ajay Devgn recite the poem Sipahi, by Manoj Muntashir.
Entertainment
Noted voiceover artiste Harish Bhimani also contributed Rs 5 lakh to help the artistes in need, Sanskar Bharati said.