Orange Is The New Black to The Mist: Your guide to all the best TV shows in June 2017
Remember a time when summer meant going to camp, learning a new skill, playing sports, eating a lot of food that magically got burned off once it was in your body, and watching your favourite sitcoms every afternoon? Of course, the fact that they were showing these sitcoms years, even decades, after they first aired in the US or UK didn't seem to bother us the slightest bit!
Fast forward 20 years, and summers look and feel very different — work always seems to be at its peak around this time, it's getting hotter each year, everyone seems to be going out all the time so the traffic on the roads is insane, and well, not all of us can afford to head to Europe each summer!
So we do what anyone with such first-world problems would do — we get home from work, take a dip in the pool, put together a quick light dinner (or order in), and thank Netflix/Hulu/Amazon/Showtime etc. for changing our lives forever. Because when you're on your sofa sifting through their line-up of new and returning TV shows and miniseries, summer feels amazing — the traffic outside doesn't bother you, even the heat doesn't seem all that bad, and you certainly don't so much "hate" as just "moderately dislike" that colleague who keeps posting overly-filtered pictures of their various trips on Instagram.
With this new and returning line-up, you could be living like New York's carefree young millennials (Younger) or like a rich young widow on the French Riviera caught in the intriguing web of espionage and crime (Riviera). Why step outside your home when you could couch-travel around the world?
Since we're already 11 days into June, let's start with the shows that have already premiered:
Premiered between 1 and 10 June
Orange is the New Black (OITNB)
Returning (drama)
Netflix's coolest show about female kickassery just dropped its 5th season on 10 June. Season 4 ended with audience heartbreak and inmate rebellion over the death of a beloved main character (spoiler alert: it was Samira Wiley's amazingly-acted Poussey). Standoffs between the female inmates and the guards/prison authorities at Litchfield Penitentiary have always yielded some of the show's most memorable moments and actor performances on OITNB.
All of season 5 will take place over the course of just a few days, dissecting the aftermath of the death. Laura Prepon (who plays Alex Vause) is slated to direct an episode, and can we all just say together, "Female directors rock!"
Cyanide and Happiness Show
Returning (animated comedy web series)
Who doesn't love the stick figures, the dark humour, the controversial nature, and surrealist approach of Cyanide and Happiness, the webcomic written and illustrated by Rob DenBleyker, Kris Wilson, Dave McElfatrick and Matt Melvin, since 2004.
A successful Kickstarter campaign in 2013 (where they collected over $750000) helped the guys convert this much-loved comic strip into an equally loved animated web series. Now in its 3rd season, the webseries returned on 1 June for another dose of its irreverent-yet-completely-relevant comedic look at everyday life.
Fear the Walking Dead
Returning (drama)
Well, it's set before the events in Georgia began. It's the start of mankind's struggle with the "walkers." And it's got a female equivalent of Rick Grimes in Madison Clark (who, like Rick, held a normal helpful-to-people kinda job before civilization fell; she used to be a high school guidance counselor. You might blame Robert Kirkman for milking The Walking Dead story with its always-expanding universe/mythology with the webisodes and prequels, and Fear the Walking Dead has certainly not captured the post-zombie-apocalypse loving audience's attention anywhere near as fervently as The Walking Dead did (and continues to), but this prequel doggedly carries on. Just like its characters — the unlikely heroes in the form of Madison and her dysfunctional family.
Season 3 returned earlier this week.
I'm Dying Up Here
New (drama about comedy and comedians)
The premise is simple: before YouTube made it easy for anyone to become a star, including aspiring comics, these up-and-coming comics had to travel and perform at low-paying gigs in basement comedy clubs etc. to make a name for themselves in the world of standup comedy. Think Louie meets Last Comic Standing. Actually, don't. Because this Showtime series, based on the 2010 bestselling book by William Knoedelseder and executive produced by Jim Carrey (among others) has the potential to be different.
The plot follows a core cast of fictional comics working at what-can-only-be-described-as-a-stand-in for The Comedy Store called Goldies. It references '70s comedy titans like Richard Pryor, George Carlin, Joan Rivers, and Andy Kauffman (most of whom also grace Knoedelseder's paperback book cover). It's only one episode in, so we'll give it time to see how it goes.
Returning TV shows airing on or after 10 June
Orphan Black
Returning on 10 June (sci-fi drama)
For the past five years, Sarah Manning and her various clones (all of whom are played splendidly by Tatiana Maslany in her Emmy-winning role) has made us ponder over issues of personal identity and the moral and ethical implications of human cloning. When we're not mesmerized by Maslany's performance, that is. In its fifth and final season, this cult favourite sci-fi drama with elements of biopunk is giving it the send-off it deserves. If early reviews are to be believed, this is going to be unmissable!
Preacher
Returning on 25 June (drama)
Remember how we'd raved about Preacher when it premiered last year, calling it the latest in the dawn of the non-superhero comic book-to-television renaissance? It was slated to be bigger than Breaking Bad, and…..well, it wasn't quite that. But in its secnd season, Preacher is all set to wreak more mayhem and madness as Jesse (Dominic Cooper), Tulip (Ruth Negga, fresh off her Academy Award nomination) and Cassidy set off on a one-for-the-books road trip.
Younger
Returning on 28 June (comedy)
The cat's out of the bag! Season 3 ended with Liza (Sutton Foster) telling Kelsey (Hilary Duff) the truth about her age, and that she has a teenage daughter. And this happened after Josh broke up with her after he went all the way to the Hamptons to propose to Liza, only to find her kissing Charles. Dun dun dun! Pfft Liza, falling (all over again) for Charles' charms. Just because he's closer to your age, devilishly handsome, and sophisticated. Just because he's the smart, intelligent, sweet and sexy senior editor at Empirical Press, who looks like Peter Hermann, and…..what were we talking about now?
This incredibly poignant yet humorous look at the complex relationship between women and age, and society's absurd expectations of women (especially those over a certain age) is one of the best female-centric comedies on television right now. Nay, it's one of the best comedies out there!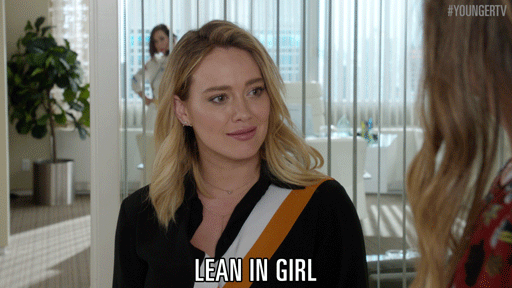 Based on Pamela Redmond Satran's novel of the same name, Younger has consistently wowed us for the past three seasons, and there's no reason to expect anything less from the fourth season as well!
New TV shows premiering on or after 10 June
Riviera
Premieres on 15 June (crime thriller)
Created by Oscar winner Neil Jordan (The Crying Game) and Booker Prize-winning author John Banville (The Sea), and starring Julia Stiles (of 10 Things I Hate About You, Save the Last Dance, and almost every other awesome movie from the early '00s) and Iwan Rheon (yup, Ramsay Bolton himself!), Riviera is a sun-tinged crime thriller set in the French Riviera, and has a rather interesting background.
According to The Hollywood Reporter, "Based on an idea by former U2 manager Paul McGuinness, Riviera centers on a young, recently married woman (Stiles) whose blissful life of Mediterranean luxury is torn apart when her billionaire husband is murdered in a yacht explosion. She soon discovers that the fortune used to maintain his immaculate, gilt-edged lifestyle was tainted with dishonesty, double-dealing, crime and ultimately murder, and finds herself dragged into a world of crime as enemies close in." Can't wait!
The Mist
Premieres on 22 June (sci-fi horror thriller)
It's the year of Stephen King! Between The Dark Tower releasing in a couple of months and King himself tweeting about his dog Molly (aka the thing of Evil!), Stephen King is having a busy year; and now The Mist, his horror novella from 1980, is being remade into a TV show. Remade because it was already made into a movie in 2007.
Spike TV's trailer for the 10-episode first season suggests it has certainly expanded on the 2007 movie. For the rest, just watch and judge!
 Glow
Releases 23 June on Netflix (drama)
Orange Is the New Black creator Jenji Kohan has a new original Netflix series up her sleeve. In Glow, Alison Brie stars as Ruth Wilder, a struggling actress in 1980s Los Angeles, who has one last chance at fame and stardom in the form of an invite for an audition along with 12 other women in a professional wrestling promotion called the Gorgeous Ladies of Wrestling (GLOW). Like most Netflix shows, this will be a 10-episode season.
Gypsy
Releases 30 June on Netflix (psychological thriller)
Reese Witherspoon and Nicole Kidman have already done it this year. Now its Kidman's close friend Naomi Watts' turn to headline a TV show - in Netflix's new psychological thriller Gypsy. She plays Jean Holloway, "a therapist who begins to develop dangerous and intimate relationships with the people in her patients' lives." Almost Famous' Billy Crudup also stars, as Watts' husband.
The trailer looks intriguing (yes, despite the "..from the director of Fifty Shades of Grey.." promotional line. Ugh!). And Naomi Watts as a slowly unravelling therapist — yup, sign me up!
El Chapo
Released early but coming to Netflix in June is El Chapo, recounting the humble beginnings of Joaquín "El Chapo" Guzmán in 1985, when he was a low-level member of the Guadalajara cartel in Mexico, until his rise to power and his eventual fall.
If you loved Narcos (and who didn't!), you'll most likely enjoy this too.
Updated Date: Jun 11, 2017 10:27 AM