Orange is the New Black: Netflix's first look for season 5 builds on cliffhanger ending of last episode
The first look of Orange is the New Black season 5 features the inmates provoking Daya to shoot at a prison guard.
The last season of Netflix's Orange is the New Black had several plot twists including Poussey's death, Sophia finally coming out of the SHU, Piper's arm being branded with the Nazi symbol and Judy King's entry into the prison. It ended with a cliffhanger, and the trailer of season 5 begins at the exact moment that the cliffhanger left us at.
Throughout the trailer, Daya holds a gun to a prison guard's head, surrounded by the rest of the inmates who are provoking her to shoot him. She feels the immense pressure of the moment and asks them to be silent. We then hear a gunshot, but who pulls the trigger and if anyone is hurt or killed as a result is not revealed.
In terms of characters, this trailer proves that despite the passage of so many months since Piper was first put in prison, the characters have remained more or less the same. Piper tells Alex that they are laying low and staying out of trouble and Alex tells her that if trouble crops up, they will walk the other way and ignore it. But when she sees the crowd surrounding Daya and the officer, in true college-educated 'woke' Piper Chapman style, she asks if the riot is a step forward or a step back for equality.
The episodes in season 5 take place in real time and will cover the events that take place over a span of just three days.
Orange is the New Black is created by Jenji Kohan, based on the book of the same name by Piper Kerman. It was won 4 Emmys and has been nominated 17 times. It stars Taylor Schilling, Laura Prepon, Michael J. Harney, Michelle Hurst, Kate Mulgrew, Jason Biggs, Uzo Aduba, Danielle Brooks, Natasha Lyonne and Taryn Manning.
Season 5 of the show begins streaming on 9 June 2017.
Watch the first look here:

Entertainment
The neighbourhood of Shtisel is just a 10-minute walk from my home in Jerusalem. But confined to a quarantined existence, I only caught its first glimpses on the hit Israeli show.
Entertainment
Intrusion is an exercise in watching someone have the world's slowest revelation.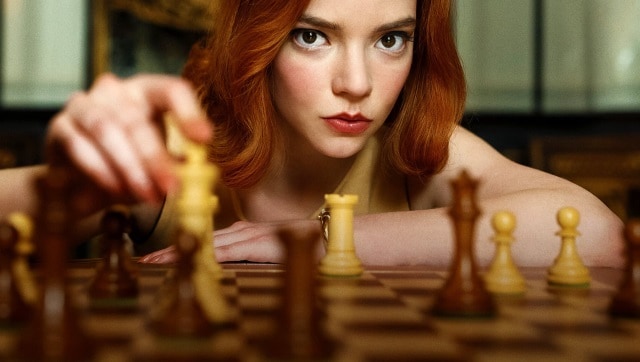 Sports
Gaprindashvili's lawsuit says the show falsely suggested that the ex-female world champion never played competitive chess with men, and states that she competed against dozens of top male players, beating 28 of them.