One Indian Girl plagiarism row: What's worse than a Chetan Bhagat book? The one that inspired it
What's worse than a Chetan Bhagat book? The book that inspired the Chetan Bhagat book.
Chetan Bhagat is a busy man these days.
Between promoting his latest movie (Half Girlfriend), having regular brain farts intellectual exchanges on social media and generally lowering the standards of Indian fiction writing, he now has a new thing to deal with: a plagiarism charge by a fellow author, Anvita Bajpai, surrounding his latest book One Indian Girl. That's right, One Indian Girl. Because Half Girlfriend + Half Girlfriend = One Indian Girl. Forget the Nobel, Bhagat should get a Field's Medal in mathematics for this breakthrough piece of work.
One Indian Girl is written by Bhagat from the point of view of Radhika Mehta, an investment banker in Goldman Sachs. When the book came out, Chetan told the world that this was a path-breaking and progressive novel simply because girls had sex in his book. He also waxed his legs to feel what it is to be truly a woman. Because according to Bhagat, waxing feels exactly the same as menstrual cramps on a busy day at work while dealing with sexist men who don't take you seriously. But it now appears that to write from the point of view of a woman, Bhagat took the game to a whole new level — by allegedly flicking the entire story from a woman.
Of course, the process of flicking is not easy. With so many beautiful stories all around you, you are really spoilt for choice. One can imagine Bhagat spending sleepless nights tossing and turning his hairless legs in bed, looking for someone to steal from be inspired by.
And then one day, Anvita Bajpai walks into his life. They have a lot in common: Like Bhagat, she too is an IITian. Like Bhagat, she too is from IIM. Like Bhagat and pretty much everyone from IIT and IIM, she too makes sure every descriptor on the internet mentions that she studied at IIT and IIM.
Debate on inclusion of Chetan Bhagat book in syllabus is about institutional responsibility, procedure: DU professor
But what must have sealed the deal for Bhagat is the name of Anvita's short story: 'Drawing Parallels'. I mean, come on, you can't call your story 'Drawing Parallels' and then have a problem with people drawing parallels. You're giving an open invite to the plagiarists. I'm sorry, ma'am. Although I would never use the following set of words otherwise, I feel (the title) "was really asking for it".
What puzzles me the most in this entire episode is someone coming out and claiming that a Chetan Bhagat book is theirs. Who in their right mind would do that? When you know CB has flicked your book, you don't sue him. You just shut up and make sure nobody gets to know about it. What's worse than a Chetan Bhagat book? The book that inspired the Chetan Bhagat book. By accusing Bhagat of flicking your book, Avanti, you have just lost some major literature cred. Do you ever hear Hollywood suing Vikram Bhatt for lifting their movies? You don't. Because they are deeply embarrassed by the fact that a Vikram Bhatt thought it worthy to remake one of their films.
I do agree that Chetan Bhagat is no ordinary human being. Only a Chetan Bhagat can manage to have a good week despite having plagiarism charges filed against his name. Delhi University has now included his book as part of the course curriculum for English Literature students. It is now going to be a part of the popular fiction paper for second year undergraduate students. The university claims that this was done to bring students up to speed with literature that has mass appeal in the country. Going by this logic, I won't shocked if DU decides that students majoring in History will now have a paper based on WhatsApp forwards because this kind of history is popular and has mass appeal.
I mean, after clearing cut offs of 99.9 percent to get into a college, if you are made to study a Chetan Bhagat book, then there's something seriously wrong with our education system. They say a never judge a book by its movie. It's true. The movies based on Bhagat's books are way better. Think about that for a second: he makes Bollywood look good. That's the bar Chetan Bhagat sets with his writing. And if you thought the bar couldn't get any lower, you can now throw in charges of plagiarism. But, there's no stopping Bhagat. Because the man with shiny, smooth, supple and hairless legs will always keep walking.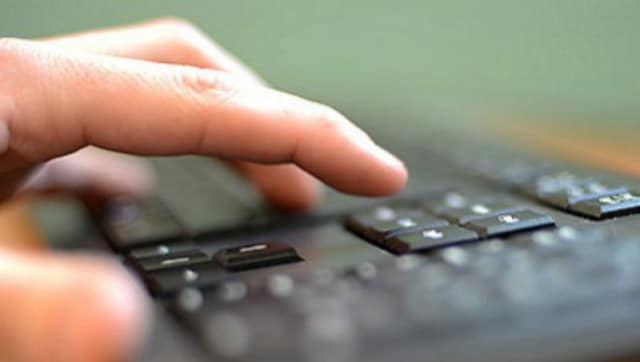 India
The admission process is for around 70,000 seats in various undergraduate courses of DU
India
If candidates want to apply for more than one PG course then they will have to pay separate fees for each course while only one registration form can be filled
India
If candidates want to apply for more than one PG course then they will have to pay separate fees for each course while only one registration form can be filled