OJ: Made in America is ESPN's gripping tale of an icon's fall from grace
The average Indian would not know know of OJ Simpson. Yet, at one time, the American football star was arguably the most famous man in the world. He was the equivalent of a Michael Jordan or a Lionel Messi.
The average Indian would not know know of OJ Simpson. Yet, at one time, the American football star was arguably the most famous man in the world. He was the equivalent of a Michael Jordan or a Lionel Messi.
In fact, some would argue, that he was closer to a Muhammad Ali: However, unlike Ali, who carried the hopes and dreams of an entire race and promoted the black is beautiful creed, Simpson never saw himself as black. Didn't want it. Saw it as a burden. "I'm not black," he once reportedly told a friend."I'm OJ."  The friend, later  reflecting upon the moment says, "I thought he was f#$#ed."
In his mind, Simpson saw himself as having transcended race through his precocious and undeniable talent. He was simply OJ. And therein lay the tragedy.  The man who thought himself as having moved beyond the boundaries of colour ended up being defined by it.
ESPN's five-part documentary, directed by award-winning filmmaker Ezra Edelman, is more than just as intimate look at the life and times of one of the most controversial figures in American culture. It is a meditation on the two great fascinations and blind spots of American life: Race and Celebrity.
The documentary begins with him appearing in front of a parole board. For those not in the know, OJ Simpson was convicted of armed robbery and kidnapping in 2007. He is serving a prison sentence of 33 years and is eligible for parole in 2018. The parole board talks to him about his life in prison, his duties and his hobbies. Inevitably, the questions turn to his first arrest. The trial of the century. You can see it in his eyes. After all these years, Simpson is tired of it. The questions of his guilt and innocence. Haunted by it.
Like many black children, OJ Simpson, was a child of poverty. He admits to wanting fame and respect, even above money. The documentary traces his life, as a young, black man in the ghetto, and makes great use of interviews with the young OJ Simpson, his friends, peers and coaches to trace his incredible rise as a college athlete. But America was different.  It is often jarring to see OJ as the only black face in a seat of white. He was, at the earliest, a kind of an interloper, who gained social acceptance into white America on the gift of his sweat, blood and tears.
Meanwhile, his people suffered. Racism was endemic not just in the south, but in so-called liberal bastions. Las Vegas, where OJ was based, was no different. The police and government were all white. The chief of police was charitably described as "racially insensitive". Tensions ran rife between African-Americans and white people. Riots broke out. Black athletes were coming out against the system. But not OJ Simpson, who was young, charismatic and friendly. He didn't want to know. He was too busy being a pitchman to white America. Selling them cars and soft drinks. Being nonthreatening. Playing the 'good' negro. The documentary lays out a compelling case: That OJ Simpson forgot who he was and where he came from.
And then, at the height of his fame, Simpson walks away from the game. To fill the void, he turned to Hollywood, with some small measure of success. While still married to his first wife, he met Nicole Brown, a gorgeous young waitress. Their interracial relationship was unusual for the time, and volatile, to say the least. He continued to separate himself from the black community, moving to Brentwood, the swanky white neighbourhood, where he was the sole African-American. The marriage didn't last. In 1992, Nicole filed for divorce. And in 1994, Nicole and a restaurant waiter Ron Goldman, were found murdered at her home. The police trained their guns at OJ.
His trial captivated a nation and split America down the middle. Whites thought he was guilty, blacks thought he was innocent. In the end, he was acquitted. But the eyes of white America, judged him guilty. He was forever tarred. His white citizenship revoked. Access to white society was cut off. His white friends abandoned him. He was, in his castle, alone. Ironically, it was the African-Americans who embraced him wholeheartedly. But it wasn't enough. It was never enough. He wanted, simply, to be OJ.
The documentary, which clocks in at close to eight hours, is well worth your time. If only to see the unmaking of an American icon and his fall from grace.
OJ: Made in America debuts on Sony ESPN and Sony ESPN HD on 30 April.
Watch the trailer here:
Arts & Culture
Arti Sonthalia, who has written award-winning children's books such as Big Bully and M-me (2015) and Best Friends Forever (2018) is back with a new title called Read, Write, Race. It revolves around a 10-year-old boy named Raghav who is diagnosed with dyslexia.
Sports
The FIA, which had introduced a budget cap of $145 million last season, backed Horner's statement, calling the paddock rumours "unsubstantiated".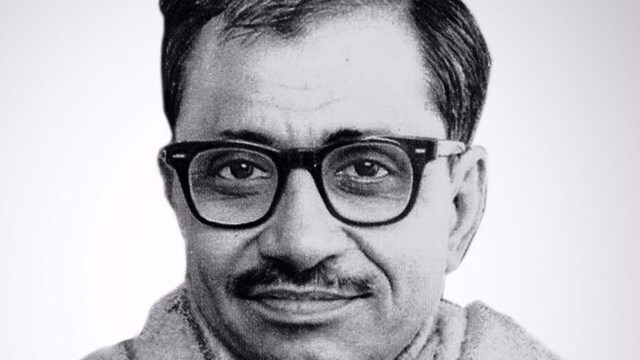 India
Pandit Deendayal Upadhyaya has been a source of ideological and moral guidance of BJP since its establishment