Nicki Minaj has been financially aiding Indian village development
Nicki Minaj, American rapper, has been funding an Indian village for clean water, technology and better infrastructure.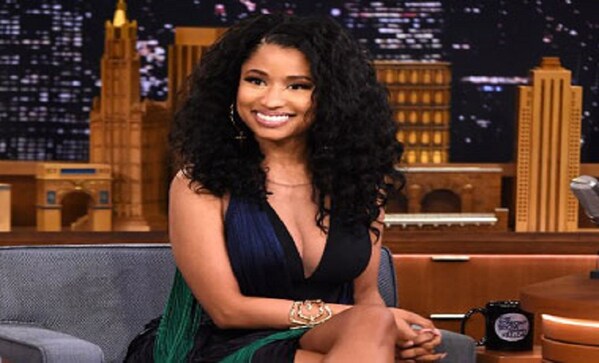 American rapper Nicki Minaj has been sending money to a village in India for the last couple of years for clean water, and places where they can worship, learn technology and more.
On Saturday, Minaj posted a video on Instagram where an Indian man, surrounded by villagers, can be seen showing a newly installed hand pump.
Minaj wrote, "This is the kind of thing that makes me feel the most proud. The money I've sent to this village in India for the last couple years (via my Pastor Lydia Sloley), has gotten them a computer centre, a tailoring institute, a reading programme and two water wells."
"We complain about the most ridiculous little things when some people don't even have clean water. Blessings to India. Our work is far from done. I'll tell you guys more about my charity work in the near future in case you'd like to be a part of it. Love."
The location of the village is not mentioned.
The Anaconda hitmaker also shared photos of a few Indian women.
She captioned the images : "I'm so proud of our sisters in India. God is so good. Their desire was to have water wells and places where they can worship, places where they can learn technology, computers, reading, etc. We're just getting started. These women are us and we are them."
Earlier this month, Minaj announced that she would soon set up a charity to pay off her fans' student loans and tuition fees.
Fwire
Pop star Mariah Carey reportedly wants to quit American Idol because of her feud with Nicki Minaj.
Entertainment
After announcing the release date of her upcoming album Queen at the Met Gala 2018, Nicki Minaj has no pushed it to 10 August, 2018
Entertainment
Nicki Minaj claims her look was inspired by Picasso.