Nawazuddin Siddiqui's Jogira Sa Ra Ra movie review: Despite fine performances, its is a missed opportunity
​Nawazuddin Siddiqui and Neha Sharma excel in a paint-by-numbers romantic comedy, but wafer-thin screenplay lets them down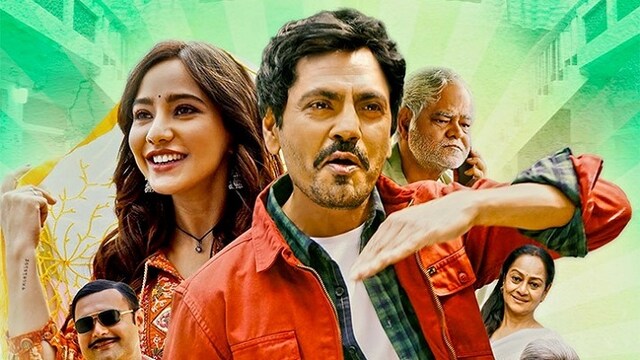 Director: Kushan Nandy
Cast: Nawazuddin Siddiqui, Neha Sharma, Sanjay Mishra 
Language: Hindi
Kushan Nandy's Jogira Sa Ra Ra is a romantic comedy that's well aware of the fact that it's using fairly old templates from Bollywood. The charming rogue helping the damsel escape a wedding she's being forced into? That's equal parts Socha Na Tha and Humpty Sharma Ki Dulhania (which in turn was one of the 'children of DDLJ') The charming rogue also being a wedding planner and all-round procure-it-all ("Jogi ka jugaad kabhi fail nahi hotaa", goes Nawazuddin's recurring introduction for his own character here)? That's Band Baaja Baaraat. Nandy even throws in a couple of scenes that directly parody Hum Dil De Chuke Sanam, one of them doing so after name-dropping the Sanjay Leela Bhansali movie.
Nawazuddin's Jogi Pratap is the aforementioned wedding planner and charming rogue, while Neha Sharma plays Dimple Chaubey, the young woman who's dead-set against the arranged marriage that lies ahead of her. And while they both try their best and turn in fine, energetic performances, Jogira Sa Ra Ra is ultimately an opportunity missed. Despite a number of scenes with enjoyable physical comedy and David Dhawan-style slapstick, the film has very little that's new to say and relies on tired tropes to extract its humour.
For example, one of the film's recurring gags (this happens at least thrice, including once during a jailbreak scene, I kid you not) sees Jogi's four sisters all speaking over each other and him, their voices increasing in volume and shrillness until Jogi screams at them to shut up. The circular camera motions in this gag are designed to make you feel a little dizzy, as though the notion of women talking is what's giving Jogi a headache. I think doing this gag once would have been fine, but Nandy pushes it way too far. Similarly, when you have a character called Chacha (Sanjay Mishra) whose last name happens to be Chaudhry, it's a bit on the nose to then also have a "Chacha Chahudhry ka dimaag computer se bhi tez chaltaa hai" joke (the line is from Pran's famously brainy comics character Chacha Chaudhry). There are not one but two scenes set at a pharmacy here, both of them trying to derive humour from 'men being prudish before a chemist'—and here I was, thinking we retired this subgenre of jokes in 2003.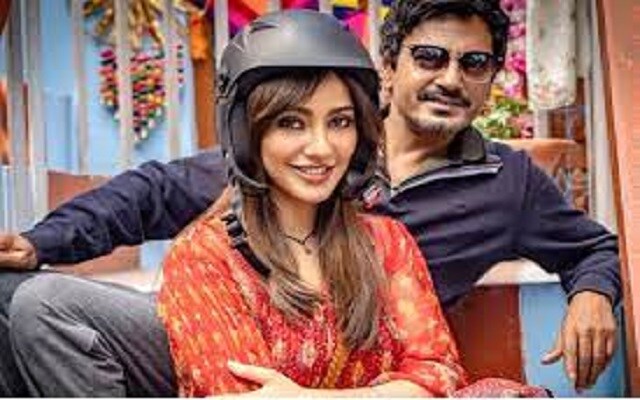 The weak screenplay is a bit of a shame, because there are some interesting characters here, played by a fine supporting cast. Sanjay Mishra is predictably excellent once again as Chacha Chaudhry, a local tough who runs a kidnapping ring. Zarina Wahab is similarly brilliant as Jogi's mother. And a special word for the actress playing Jogi's eldest sister Sarita, who's divorced and harbours a crush on Jogi's trusty right-hand man Manu. I would have loved to know more about the lives of Sarita and her sisters—sadly, the film is content to treat these girls as little more than comedic props.
A major misstep in the supporting cast is Mahaakshay Chakraborty as Lallu, the 'sanskaari' guy Dimple is betrothed to at the beginning of the movie. The film doesn't do him any favours by giving him a one-note character—he's the deeply uncool, teetotalling guy completely dominated by his parents, complete with Bajaj scooter and side-parted hair. The failures of Lallu as a character—superficially written, pushing a joke too far etc—are also the failures of the film as a whole. Nowhere is this more obvious than in a scene where Lallu has to sing a song over the phone for Dimple and he bursts into—you guessed it—'I Am a Disco Dancer', one of Mahaakshay's father Mithun Chakraborty's biggest hits. It's an exercise in cheap nostalgia—and it doesn't even play as cute, unlike say SRK spouting old lines from Darr in Pathaan.
What of Nawazuddin Siddiqui, then? There's no doubt that one of our finest actors ought to be given roles with a little more range—Bollywood directors have been guilty of typecasting him a little. Because of this I was glad to see him having fun in a comedic role, especially in scenes that call for physical comedy and/or awkward, rhythm-less dancing—both of which Nawaz excels at. One of Jogi's signature traits is telling 'tall tales', and you can see Nawaz having a bit of a chuckle on the inside as he does these scenes, as though he's in on the joke. Neha Sharma is given a straight-up 'manic pixie dream girl' role here and she manages to do quite a bit with Dimple Chaubey, more than she could have been reasonably expected to.
I say give more comedic roles to Nawaz, but hopefully roles backed up by far stronger screenplays than the one Jogira Sa Ra Ra ended up with.
Rating: 2 (out of 5 stars)
(Aditya Mani Jha is a Delhi-based independent writer and journalist, currently working on a book of essays on Indian comics and graphic novels.)
Read all the Latest News, Trending News, Cricket News, Bollywood News, India News and Entertainment News here. Follow us on Facebook, Twitter and Instagram.
also read
Entertainment
In this interaction, the actor speaks about his topsy-turvy journey, the Hindi film industry's obsession with stereotypes, the post-pandemic choices of the audiences, and what drew him to Jogira Sara Ra Ra.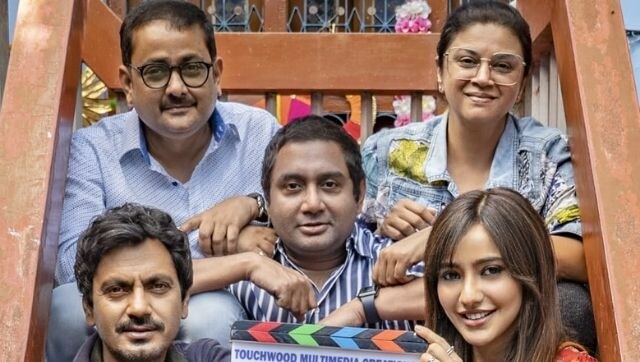 Entertainment
Jogira Sara Ra Ra is being directed by Kushan Nandy and being produced by Naeem A Siddiqui
Entertainment
Neha Sharma is gearing up for her new film Jogira Sara Ra Ra with Nawazuddin Siddiqui and in an exclusive interview with Firstpost, she opened up about working with the actor, what the title signifies for her and much more.