Mulan live-action remake: This Disney princess film will not feature any songs
Also, Mulan's love interest, Li-Shang will not feature in the film.
When we heard the news that Niki Caro, the director of The Zookeeper's Wife and North County was going to be directing Disney's live-action remake of Mulan, we were excited. This meant that we would finally have a woman behind the director's lens lending a better perspective to Disney's most feminist heroine.
(Also Read: Snow White to Jasmine, a feminist ranking of best Disney princesses)
But then, Caro announced in an interview that unlike the recent Beauty and The Beast, her take on the film wouldn't have songs from the 1988 Disney cartoon version. "From what I understand, no songs right now, much to the horror of my children" she said.
Fans were disappointed and took to Twitter to express themselves.
@ the mulan remake without songs pic.twitter.com/905YVbQE6j

— mandy ✨ (@anglashamyqueen) March 18, 2017
Disney: there will be no songs in the live-action Mulan

Me: pic.twitter.com/drn7fyq5Mx

— Emma (@emmii_young) March 18, 2017
Without any songs in Mulan how are we gonna get down to business to defeat the Huns??? pic.twitter.com/SLOSfFvueZ — Trainer Josh (@JoshHelaku) March 19, 2017
Now fans are raging for a whole new reason:  Li Shang — Mulan's love interest — won't be in the film.  Instead, he may be replaced by a new character who acts as the heroine's rival.
Wait a hot second, why is Captain Li Shang being replaced by this dude in the new #Mulan. First no music, now this. Grrr pic.twitter.com/tE17hM1G7p — Jo-Anne Rowney (@JoAnne_Rowney) March 19, 2017
Caro also mentioned that she is excited because the film will be 'a big, girly martial arts epic. It will be extremely muscular and thrilling and entertaining and moving.'
On the plus side, Disney is doing is bit to put a stop to white washing and has put out an open casting call for the lead characters in Mulan. The live-action remake is going to cost Disney 100 million dollars and Caro is the second helmer at Disney, after Ava Duvernay being a first with A Wrinkle in Time.

The film is slotted to be released on 2 November 2018.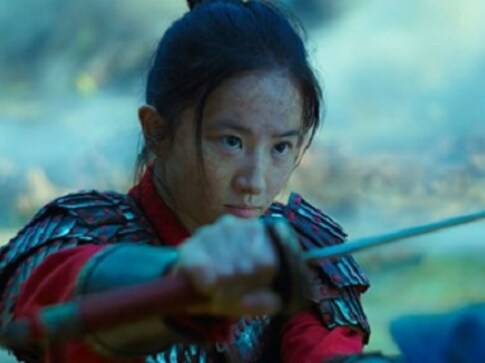 Entertainment
Directed by Niki Caro, Mulan stars Crystal Liu as Mulan, a woman who disguises herself as a man to spare her elderly father from military service.
Entertainment
Disney film Beauty and the Beast was due for a release here in Malaysia on 9 March but has been put on hold as it features a 'gay moment'.
Entertainment
Luke Evans plays Gaston; the main antagonist in the live-action remake of Disney's Beauty and the Beast starring Emma Watson and Dan Stevens.