Mission Mangal in plagiarism row; US-based filmmaker alleges Akshay Kumar-Vidya Balan space drama is based on her work
Mission Mangal has been accused of plagiarism by a US based filmmaker Radha Bharadwaj.
Akshay Kumar and Vidya Balan's space drama Mission Mangal, which revolves around the 2014 Mangalyaan Mars Mission, has been accused of plagiarism by a US- based filmmaker Radha Bharadwaj. According to Mid-Day, Bharadwaj filed a lawsuit against the makers in Mumbai on 21 November to halt production and release of the film.
The filmmaker said that she had shared her original screenplay with Atul Kasbekar in 2016 and Mission Mangal infringes on the copyright of her story. According to her, Kasbekar's Ellipsis Entertainment shared the script with Balan and negotiated a deal for the actress' new film.
Bharadwaj had registered her screenplay with the US Copyright Office in 2016 for both American and Indian markets. She recently completed shooting her film Space MOMs. Bharadwaj also claims that Mission Mangal's production is being rushed to jeopardise the prospects of her project. Her lawyer Srishti Ojha said that while there are different ways in presenting the story about Mangalyaan, the filmmaker found an angle which focused on the women engineers involved in the mission."
Ojha said that Kasbekar's studio was going to find financing for Bharadwaj's film. Her lawsuit states that the company had signed a non-disclosure agreement, which would not allow them to disclose any details about the project without prior written consent.
However, the lawsuit mentions an email from Kasbekar's team disclosing that they had violated the terms of the contract and given the script to Balan.
"I'll bet the details of the origin of this project were not known to Akshay Kumar, Fox Star or its US partners. But now that they know it, I ask them to act honourably. I have documentation going back to 2014 on my efforts to bring this story to screen," says Bharadwaj. "That they are scrambling to catch up with me seems to be an acknowledgement that their project is the same as mine. They seem to think that rushing their film into production will discourage any distributor from releasing my film," she added.
Tanuj Garg, managing partner of Ellipsis Entertainment said that Bharadwaj and her husband were in touch with the studio for the film but eventually parted ways owing to creative differences. He also said that the studio is not connected to Mission Mangal in any way.
Mission Mangal also stars  Taapsee Pannu, Sonakshi Sinha, Kirti Kulhari, Sharman Joshi and Nithya Menen. It will be directed by Jagan Shakti.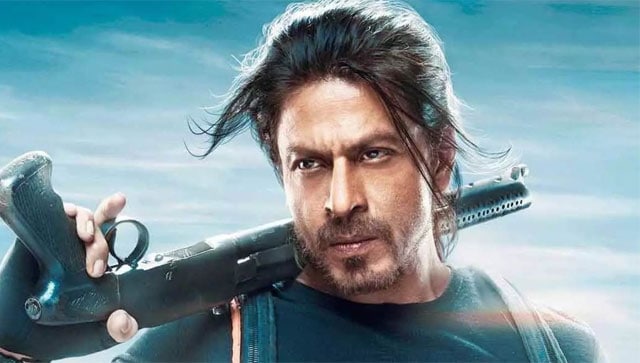 Entertainment
The BBFC shared the rating for Pathaan on its official website along with detailed rating information
Entertainment
Taking to his Instagram handle, the Ram Setu actor shared the video of him dancing with Tiger on "Main Khiladi' and we can say they aced it perfectly.