#MeToo in India: Music composer Anu Malik accused of sexual harassment by singer Shweta Pandit
Anu Malik has been alleged of sexual misconduct by Bollywood singer Shweta Pandit in a 2001 incident, when she was just 15 years old.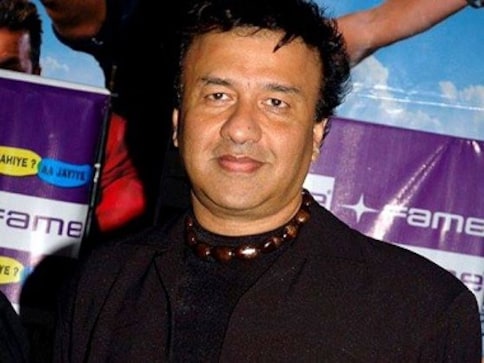 Editor's note: Following Rituparna Chatterjee's report — Is India's #MeToo moment here? Women are angry and they are naming and shaming their abusers — Firstpost will publish a series of articles collating personal accounts of those who have made allegations of harassment, along with responses from those who have been accused of such behaviour. This is an ongoing exercise and will be updated to reflect new developments. If you wish to draw our attention to instances of harassment you may have experienced or witnessed, tweet to us @firstpost with the hashtag #MeToo.
Soon after the #MeToo wave hit India, there was a barrage of allegations levelled against men in power by women who claim to have undergone some form of sexual harassment. Singer Sona Mohapatra, along with calling out Kailash Kher, had mentioned to Firstpost on 11 October: "Kailash is a serial offender and has been for years, as are many others like Anu Malik in the industry."
On 17 October, singer Shweta Pandit also accused the National Award-winning composer of misbehaving with her back in 2001, soon after she debuted in Bollywood as a playback singer with Mohabbatein (2000).
Pandit says in her tweet that she had received a call from Malik's assistant Mustafa who had called her for a meeting at Empire Studios in Mumbai. She recalls that Malik was then recording a song with Shaan and Sunidhi Chauhan for the film Awara Paagal Deewana. Later, she was asked to come to a small cabin where she was just alone with Malik.
She further says that she sang the title track of Har Dil Jo Pyaar Karega without any accompanying music for a voice test. "I sang it well so he said, 'I'll give you this song with Sunidhi and Shaan, but first give me a kiss now" He then smiled, what id recall the most evil (sic) grin I've seen. I went numb and pale in the face. I was only 15 years old then, still in school."
Pandit further adds that since her family knew Malik and his family really well, she could not speak about this incident to her parents either. Speaking to Firstpost, Pandit, who is currently in Rome, said, "My point here is to let people know he did this when I was so young. My life could have gone a totally different direction and my career could have stopped in depression. I am sure many singers have been exploited by him as he is a known name for doing this to singers. I'd urge those singers/women to share their stories too."
Pandit tells Firstpost that she informed her mother about this incident just yesterday. "There was a lot of sadness and anger. I was scared all these years, like many other women. It takes another level of courage to speak up on this matter, in spite of all the support currently," she says.
Firstpost spoke to Shweta Pandit and she has given the permission to use her tweets as well as hyperlink it in the copy.
On reaching out to Malik, he responded saying that he would not say anything on this and connected us with his lawyer. "The allegations made against my client are emphatically denied as completely false and baseless. My client respects the #metoo movement but to use this movement to start a character assassination mission is obnoxious," says Malik's legal counsel and Managing Partner MZM Legal, Zulfiquar Memon.
***
Network 18, of which Firstpost is a part, has received complaints of sexual harassment as well. The complaints which are within the purview of the workplace have been forwarded to our PoSH committee for appropriate action.
Entertainment
Notably, as it is pretty evident that Ajay Devgn is quite selective about choosing his films, there is also a long list of films that were turned down by the Golmaal actor, however, those went on to become big hits.
Entertainment
"I am not insecure but inspired by my co-stars. Akshay Kumar inspires me and so does Ajay Devgn. About my films, I wasn't probably focused on my work and didn't pay heed to the scripts,: said the actor.
Entertainment
Directed by Rohit Shetty, Cirkus is an action comedy film based on William Shakespeare's The Comedy of Errors.