Masterchef Australia season 9 teaser: Everyone's favourite cooking reality show is back
The trailer of Masterchef Australia 2017 says that season 9 will be 'creative' and 'mindblowing'
Popular cooking show Masterchef Australia released the teaser of its ninth season on social media on 12 March, 2017. This teaser is both promising and visually exciting.
The teaser opens with an aerial view of a kitchen and judge Matt Preston describing the adventure that home cooks take on and what they turn into. Judge Gary Mehigan says that Masterchef is the beginning of many contestants' dreams rather than the dream itself.
The teaser also has shots of ex-contestants and winners, such as Julie Goodwin and Callum Hann, telling viewers about their success stories; the restaurants and cooking schools they've opened, the books they've authored, and the cooking shows they've been part of. We also get a glimpse of this year's contestants.
The visuals of the teaser are beautiful, with shots of home cooks preparing dishes, creative plating and the contestants happy and confident faces.
Judge George Calombaris says that the standard of cooking is mind blowing this season, adding that they're just getting "better and better". Matt too, describes the change that their lives undergo. "I've learnt that the potential of these homecooks is almost limitless," he says, adding that 75% of contestants change their lives completely.
Gary says he is surprised how creative the contestants are very early on. All of these lines tie in well with the show's subtitle: "Ordinary people. Extraordinary food."
Masterchef Australia's last season aired in 2016, with teacher Elena Duggan bagging the first place and Matt Sinclair and Harry Foster in the first and second runner-up positions. Masterchef Australia's ninth season will be aired in 2017. Reports suggest that the show will start in May.
Watch the teaser here: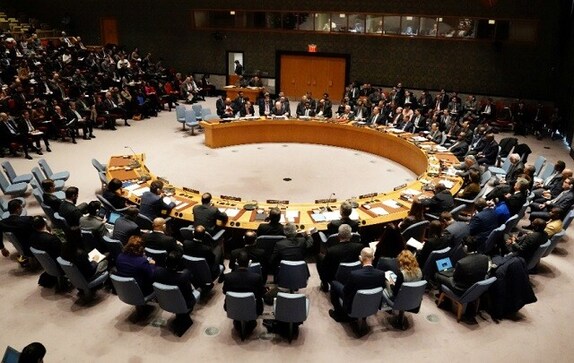 World
The day was announced to "be devoted to making known to the people of the world the aims and achievements of the United Nations and to gaining their support for" its work
India
Growth means an increase in the physical size of the body whereas development refers to improvement in skills and function in your child
science
The study shows that mice on a calorie-restricted diet with 21 hours between meals lived about half a year longer than mice who ate as much as they wanted at any time of day.