Marvel's Ant-Man and the Wasp early reaction: A 'total blast' but don't go looking for answers to Infinity War questions
Ant-Man and the Wasp premiered on 22 June and the early reaction from critics and fans are out.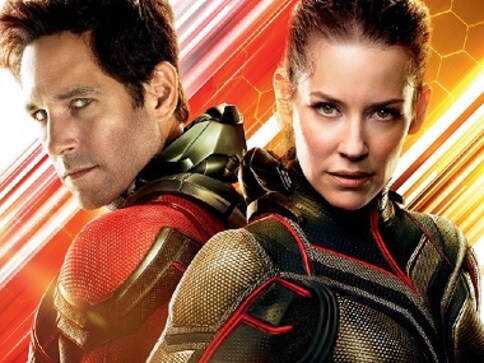 Ant-Man and the Wasp premiered on 23 June and the early reaction from critics and fans are out. And the verdict is promising with 'fun' being the most widely used adjective to describe Marvel's latest ride. Many claimed they "had a blast" and also praised the special effects and the "charm" of its supporting characters.
The Marvel film, directed by Peyton Reed, is a sequel to the 2015 blockbuster Ant-Man. It features Paul Rudd as the titular superhero and Evangeline Lilly as the Wasp.
IGN's Terri Schwartz said: "It's super funny, which is its greatest charm. Very personal, small-scale story (again) and definitely focused on being light and family friendly. Evangeline Lilly is a badass, and Scott's daughter Cassie steals the show."
Perri Nemiroff of Collider said the "highly entertaining ride" made her "laugh herself to tears at one point."
Mike Ryan, senior entertainment writer at Uproxx, said the film is "for sure an upgrade from the first film," which he claims he wasn't a big fan of.
Slash Film's Peter Sciretta praised the film's "fantastic miniature/maxature action sequences" but advised fans to not "go in expecting to get answers to questions from Infinity War."
Collider's Steven Weintraub said Marvel Studios has "yet another winner" and praised president Kevin Feige for "making it look so easy when we all know what he's done is next to impossible."
Other reactions:
Michael Douglas too will be reprising his role of Hank Pym in the film. Also featuring Michael Pena, Walton Goggins, Bobby Cannavale, Judy Greer, Tip "T.I." Harris, David Dastmalchian, Hannah John-Kamen, Abby Ryder-Fortson, Randall Park, with Michelle Pfeiffer and Laurence Fishburne, Ant-Man and The Wasp will hit the screens on 13 July in India.
Entertainment
Half-baked plot and unconvincing protagonists let down interesting source material drawn from literature
Entertainment
Quinta Brunson's Abbott Elementary, which won two Emmys is one of the smartest and most accomplished new sitcoms in several years.
Entertainment
The film is a teen revenge drama set against the backdrop of high school shaming and ostracising.