Marvel movies marathon — Watching Age of Ultron, Doctor Strange, Spiderman: Homecoming, ahead of Avengers: Endgame
Ahead of Avengers: Endgame, we watched all 21 MCU films from Iron Man to Captain Marvel — to recap on all the things we missed and loved about Phase 3 of Marvel Cinematic Universe.
Auto refresh feeds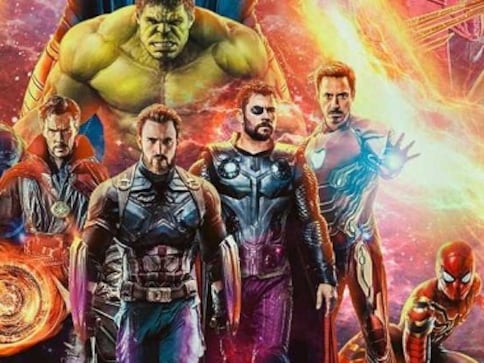 Day 3 updates:
There's a random sequence in Homecoming, where Tony Stark seems to be in India (which as usual looks like a scene from The Best Exotic Marigold Hotel.) It's either this, or the destitute Calcutta they created in Avengers; either a riot of colours or poverty.
The introductory sequence of Spider-Man is a very cool montage of the events surrounding Peter Parker's brief role in Civil War.
Guardians 2 already seems exhausting. It's still fun, but it's also just more of the same. The first time around, it was fresh. Now, not so much
The mid-credits scene has Doctor Strange and Thor having a drink.
Doctor Strange: The protagonist Stephen Strange is a bit of an insufferable prick. You don't sympathise with him even when he has an accident.
Fourth film of the day: Doctor Strange
There isn't much depth in Civil War, even though it's largely fun throughout.
After teasing Wakanda in Age of Ultron, King T'Chaka and Prince T'Challa finally appear in the MCU
One thing good about Civil War. It's a long film, but it's relentless from the word go.
There are no aliens or Infinity Stones in this film, but Ant-Man still rates quite highly for me in the entire franchise.
Ant-Man's tiny perspective ends up giving the film some of the most imaginative sequences you've seen in the MCU.
Marvel's finally rectifying their gender imbalance with Ant-Man.
Ant-Man is all kinds of cool from the start. Who'd have thought Phoebe's husband would one day play a Marvel superhero?
Age of Ultron often struggles with the weight of its own ambition.
Wakanda finally gets a mention in MCU!
The Marvel Cinematic Universe really blew up in public consciousness after The Avengers, so with Age of Ultron, Kevin Feige, Joss Whedon and team really needed to step things up.
*
On day one of our power-packed Marvel marathon, we watched five films: Iron Man, The Incredible Hulk, Iron Man 2, Thor, and Captain America.
On day two as well, we watched five films: Avengers, Iron Man 3, Thor: The Dark World, Captain America: Winter Soldier, Guardians of the Galaxy.
Stay tuned as we bring to you easter eggs, details we missed, moments we cherished from our favourite Marvel films and miscellaneous other opinions in the Ultimate Marvel Movies Marathon, ahead of Avengers: Endgame.
*
Avengers: Endgame is only 10 days away. The last film in a massive 22-film extravanganza — Phase 3 of Marvel Cinematic Universe — comes to an end in 10 days. It's been a long, emotional and sometimes exhaustive journey for fans following Marvel films, from Iron Man in 2008 to Captain Marvel, which releases just last month.
Excitement levels are high, and a Marvel movie marathon is a great way to sustain it till the final film releases. In this 'Ultimate Marvel Movie Marathon' we hope to take you through all the tropes, scenes, dialogues and characters that made you fall in love with MCU, as we wait with bated breath for Avengers: Endgame. 
Entertainment
The Salmaniacs want Shah Rukh's cameo removed from their beloved Khan (Salman, not poor Shah Rukh)'s underproduction film Tiger, the Yash Raj franchise's third segment which has Salman in the lead.
Entertainment
Speaking about the film's commercial performance when it released, the filmmaker recalls, "I was shattered. I thought my journey as a filmmaker ended even before it began."
India
Vice presidential polls LIVE: The 80-year-old Margaret Alva is a Congress veteran and has served as governor of Rajasthan and Uttarakhand, while the 71-year-old Jagdeep Dhankhar is a Jat leader from Rajasthan with socialist background