Little Things trailer 2: Dhruv Sehgal, Mithila Palkar navigate through life with an introspective lens
Little Things premieres on Netflix on 5 October.
Little Things, with the release of its second trailer, is slowly gearing up for its premiere on 5 October.
While the first trailer witnessed the protagonists, Dhruv (played by Dhruv Sehgal) and Kavya Kulkarni (played by Mithila Palkar), attempting to determine their identities, while struggling to keep their relationship afloat, the mood of the second trailer is tranquil, stayed and introspective, where the characters try to navigate through a complex membrane of relationships, careers, and aspirations, while finding solace in each other's company. Dhruv and Kavya, unlike in the first trailer, cease to find flaws within one another, acknowledging and consequently accepting that their approach to life is different from the other.
The first season of Little Things captured Dhruv and Kavya as they were in their nascent stage of romance. The second instalment of the slice-of-life series will explore the realm beyond the fairy tale happily-ever-after.
In July 2018, it was reported that Netflix collaborated with Dice Media, the digital video division of Pocket Aces, to produce a new season of Little Things.
Ruchir Arun, who has won two National Awards for his films Mandrake! Mandrake! and 5 O'clock Accidents, will direct the second season, written and created by Sehgal. Pocket Aces founders Ashwin Suresh and Anirudh Pandita, along with Aditi Shrivastava, will co-produce it.
Watch the second trailer here.
Find latest and upcoming tech gadgets online on Tech2 Gadgets. Get technology news, gadgets reviews & ratings. Popular gadgets including laptop, tablet and mobile specifications, features, prices, comparison.
Entertainment
Nishabdam will feature Madhavan as a celebrity musician and Anushka Shetty as a "mute artist."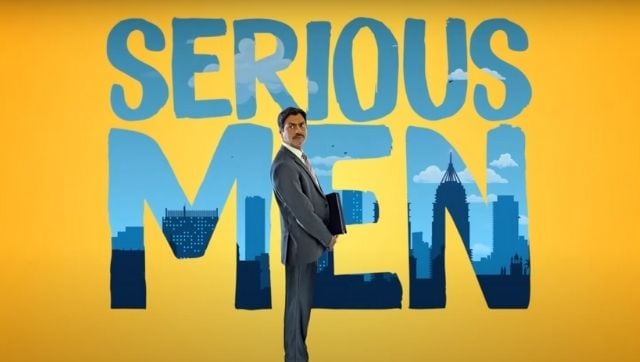 Entertainment
Netflix's Serious Men is directed by Sudhir Mishra and based on the novel by Manu Joseph
Entertainment
Bela Bajaria, the former local-language series chief who joined Netflix in 2016, was promoted over 18-year veteran Cindy Holland, who will be leaving next month.