Lindsay Lohan lobbies for Josh Whedon's Batgirl on Twitter but DC's film slate is as uncertain as her career
Lindsay Lohan urged fans to retweet and tag Josh Whedon if they wanted to see her as Batgirl. The response, however, was not flattering.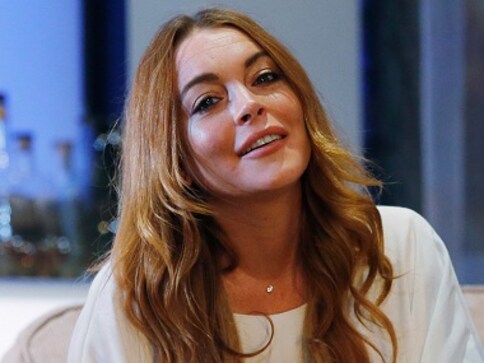 The troubled American actor Lindsay Lohan is eyeing a big break with Joss Whedon directed DC character Batgirl, a solo superhero project in yet another attempt at reviving her fledgling career, which has seen several false starts, as reported by The Indian Express.
Lindsay, who was once a teen star and America's darling, saw her promising career slide into oblivion following substance abuse related scandals and trouble with the authorities. Her last movie was the experimental erotica The Canyons and most recently, a British series with Harry Potter's Rupert Grint called Sick Note, which has a second season slated for next year.
However, a superhero lead would be a coup of sorts by the Mean Girls and Freaky Friday star, as she sent out a tweet to cajole her fans into pushing her for the project.
RT if I should star in the new BATGIRL movie and everyone tell @joss 😘❤️

— Lindsay Lohan (@lindsaylohan) January 6, 2018
However as reported by The Indian Express, the future of the Batgirl project is not even clear yet, with Justice League not performing well for DC Films, the film slate for coming years is not yet certain despite Warner Bros not known to have altered anything so far.
Batgirl is a masked vigilante like Batman who inhabits the Gotham City universe like him and exhibits genius intellect, superior investigative skills, agility and combat skills. While both Heath Ledger's casting as The Joker and Ben Affleck as Batman had also seemed like odd choices in the past, one can never be sure who could replicate the Wonder Woman level of success for DC Films in the near future.
Entertainment
Tom Cruise landed a helicopter on aircraft carrier USS Midway on Wednesday to kick off the film's world premiere, appearing alongside co-stars Miles Teller, Glen Powell, Jennifer Connelly and Jay Ellis.
Entertainment
Frémaux suggested the discussion around gender equality in the film is often framed unfairly, and that the festival selects films based only on their quality.
Entertainment
After successfully braving the global pandemic with a near-normal festival last year, Cannes film festival is back on the Croisette in 2022, celebrating its 75th year