Legendary jazz pianist Chick Corea on his five-decade-long career, and the advice he got from Miles Davis
Chick Corea, due to play in Mumbai on 3 November, opens up about his journey from Chelsea to Miles Davis's band to carving his own identity in the jazz scene.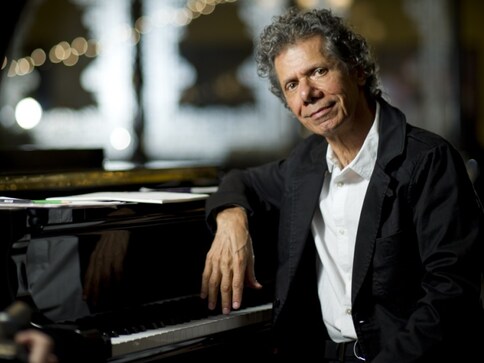 Before taking off with his wife to Brazil for their honeymoon in 1968, Herbie Hancock asked a fledgling musician named Chick Corea to take his place as the keyboardist in Miles Davis' band in Baltimore until his eventual return. Considering he was filling in for a musician of Hancock's proficiency in a band led by jazz's hottest star at the time, Corea was expectedly anxious. So, he decided to call Davis to enquire about rehearsals with no idea what to expect and what to prepare.
"The first thing Miles said to me on the phone when I asked him about a rehearsal was: 'Nah, no rehearsal. Just play what you hear,' which I did and continue to do," says Corea.
In fact, Corea made such a good impression on the legendary jazz trumpeter that Hancock found himself out of a job on returning from his honeymoon.
Fifty years later, Corea still adheres to Davis's doctrine and remains a major force in the ever-evolving jazz scene. Due to play in Mumbai on 3 November, the 77-year-old virtuoso pianist continues to compose and tour with the same energy and enthusiasm as he did at the beginning of his musical career.
Corea's first music teacher was his father, Armando, who was himself a bebop trumpet player and bandleader in the Boston area. Calling him "a great man" and "a fine musician", Corea remarks how both his parents were exceptionally supportive of his musical inclinations. "My father, Armando, and my mother, Anna, were the best of parents because they let me develop my own mind and have my own freedom to think and to create what I love."
Although he was introduced to the piano as a four-year-old, Corea began his formal lessons only at seven with the guiding hand of local instructor and concert pianist Salvatore Sullo, who trained him in the technical demands of the classical piano repertoire, from the music of Bach and Beethoven to Chopin. However, as Corea notes, "The first piece of classical music that made a great impression on me was Bartok's Concerto for Orchestra. I was also impressed as a young man with Stravinsky's Rite of Spring and Firebird Suite."
By high school, Corea's interests began to veer towards Latin music after joining a dance band. He also began to enjoy the music of Horace Silver, whose many solos he even ended up transcribing. After graduation, he moved to New York, where he got accepted at Juilliard but dropped out within two months. Finding formal education unsatisfying, he hoped to pursue a career as a jazz musician. So, he initially played as a sideman for Blue Mitchell, Herbie Mann and Stan Getz before that fateful call from Hancock changed his life.
Corea was one of the pioneers who took jazz electric in 1970 having worked with Davis on Bitches Brew, a paradigm-shifting album in avant-garde jazz and funk fusion. After leaving Davis's band, he went on to explore his own method of free jazz drawing from his various influences. While his early 1970s ensemble Circle took a more non-electronic approach, his next project Return to Forever infused elements of jazz-rock and fusion into its Latin-flavoured music. He even found success as a solo artist with his two volumes of Piano Improvisations.
Musicians like Corea and Davis had abandoned conventional jazz practices for a more experimental exploration of sound. While some experimented with melodic improvisation, others wanted to shift music's focus from melody to rhythm and timbre. But never genre. "Neither Miles or any of the musicians ever thought in terms of "genres." We were just trying things that we thought were creative and would communicate well and that we loved," he says.
Throughout his career, Corea has stressed his penchant for composing music without categorising — without conforming to labels and genres. "I love many different kinds of music. But I'm not in love with the "genres." I like certain artists — it doesn't matter what kind of music they play. The "genre" is a generality that leads to vagueness."
Because he is well-versed in classical music as well as jazz, Corea's output features a wide — and sometimes eclectic — range of musical styles. "I have great interest in many different kinds of music and I like to learn new ways and develop new paths of creation," says Corea, who constantly looks for new approaches to interpret music.
However, his versatility has not come at the price of virtuosity. With practice and perseverance, Corea has developed the muscle memory to spontaneously improvise and effortlessly play in whatever style he chooses — from classical to jazz, from Bach to Bartok and from bebop to blues. And he claims there is hardly any difference in his preparation or mindset when he encompasses any of the various musical styles. The only difference, he says, is "there are more written notes to prepare with the through-written pieces of classical music."
Classical music and jazz have a very unique and interesting relationship. From Art Tatum to Kamasi Washington, many talented musicians have sought to combine classical and jazz, often touring with shows blending both styles. Corea too is one of those rare musicians who can skillfully interpret a classical piece as well as they can creatively improvise in jazz. But are some classical pieces better suited for jazz interpretations than others? "It's a matter of the musician, not the piece of music," insists Corea. "A written piece of music is incomplete as a communication. It needs someone to interpret it and communicate it to the listeners."
The reason Corea remains prolific and hungry as a musician and composer to this day is due to his undying desire to learn and evolve. He says he's taken away some important lesson from each group and project he's been involved in his professional career. "I work with my musical partners and learn from them. I'm inspired by them."
To date, Corea has won over 20 Grammy Awards for his musical pursuits, including solo performances, duos, and ensembles. In the last five decades, he has continued to reinvent himself with each new project he has taken part in, aided by an eternally expanding musical vocabulary. He remains an unrelenting creative force in the jazz scene and is a true living legend right up there with Sonny Rollins, Wayne Shorter and Herbie Hancock.
You can book your tickets for Chick Corea: Solo Piano From Mozart to Monk to Corea here.
Entertainment
Finally we have an answer for sleep disorder. If you have trouble sleeping, listen to Billie Eilish, BTS, Harry Styles as they might just calm your mind
Explainers
For artists who are thinking about retirement, it's a way to enjoy the fruits of their labour and create a pension for themselves. It is possible that as a result of the pandemic, artists have sold their catalogues to compensate for revenue loss while venues and other income streams have been lost
World
Meta Platforms Inc., Amazon.com Inc., Google parent Alphabet Inc. and Microsoft Corp. also announced staff reductions as inflation rises and global markets face a downturn