Kareena Kapoor Khan says she believes in equality but wouldn't call herself a feminist; Twitter 'cancels' her
All the feminists across the globe are going to have to work a little harder because Kareena Kapoor Khan said she isn't a feminist but believes in equality
Feminists across the globe may have to work a little harder because Kareena Kapoor Khan just went on record and said: "I believe in equality. I wouldn't say I am a feminist, I would say I am a woman and above all, I am a human being. I am also as proud to be known as Saif Ali Khan's wife, as I am to be Kareena Kapoor. So that is just the way I am."
Post these comments, she has apparently already been 'cancelled' by Twitterati.
At the audio launch of Veere Di Wedding, Kareena confidently pointed out that she believes in the equality of genders but she wouldn't call herself a feminist. Not like she's the flagbearer of the movement, but as Twitter users suggest, a little Google search never hurt anybody.
Here are some Twitter reaction to Kareena's warped definition of the term:
It's 2018 and we have a Kareena Kapoor say, 'I believe in equality of genders, but I am not a feminist'. How long before women in positions of influence educate themselves? Is that really too much to ask!

— Shruthi Suresh (@veryshrued) May 23, 2018
I am guessing the Koffee with Karan gift hamper didn't have a dictionary in it. LOL. https://t.co/TRr2Y1AkGF — Bhanvi Satija (@BhanviSatija) May 24, 2018
Kareena: I'm not a feminist, I believe in equality.
@sonamakapoor : *Hoots*
Me: pic.twitter.com/HKHJ63y6j4

— T (@toobaeutiful) May 24, 2018
Kareena Kapoor Khan is free to call or not call herself a feminist but to insinuate that feminism is not about equality is dangerous and prohibits many women from giving a word to what they intrinsically know as the truth. https://t.co/VC1lzc5qcQ — Apekshita Varshney (@ApekshitaV) May 23, 2018
kareena kapoor is every girl irl whose internalised misogyny literally makes them not want to google shit, and instead go like: if feminism is equality then y does it only have the word fem in it?????? bolooo pic.twitter.com/BHGcNVJDvp

— bangsty (@Creepowoman) May 23, 2018
"I believe in equality but I don't want to fight for it, don't want to educate myself on women's rights, don't want to be seen as a man-hater, but other women should be feminists so that I can reap the benefits"- What #KareenaKapoorKhan actually saidhttps://t.co/nJzJsVAmyu — Manal Faheem Khan (@ManalFaheemKhan) May 23, 2018
Apparebtly kareena kapoor said she's not a feminist but believes in equality ‍♀️‍♀️‍♀️ she's cancelled

— humz (@humayram98) May 24, 2018
This Twitter user had an interesting argument:
It's fine for Kareena Kapoor to say she believes in equality but isn't a feminist. There are people who don't want labels. It's better than those who claim to be feminist & latch on to spouses/men to save them, even from vacuous trolls. — Farzana Versey (@farzana_versey) May 23, 2018
These comments are especially surprising coming from Kareena, whose Veere Di Wedding also features Sonam Kapoor, Swara Bhasker and Shikha Talsania. Meanwhile, Sonam and Swara are known to be staunch advocates of the movement.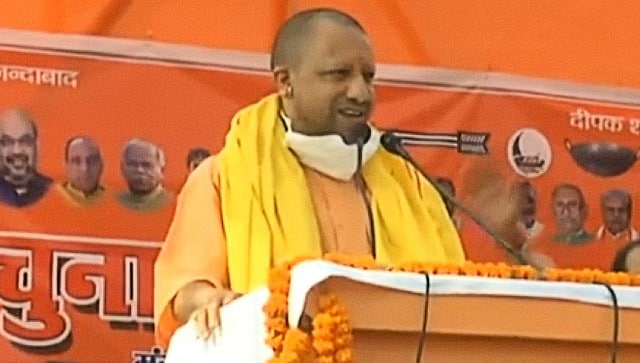 Entertainment
The seers alleged that Bollywood artistes consume alcohol, eat meat and involve in immoral activities due to which they can never represent pious characters of the Ramayana.
Entertainment
Kangana Ranaut will play Sita in The Incarnation, which will be directed by Alaukik Desai.
Entertainment
Our newest Ella is no regular Cinderella. She dreams of becoming a star dressmaker. Marrying the prince of her kingdom will have to wait.