Kangana Ranaut won't walk the ramp at India Couture week due to injury on Manikarnika set
Kangana Ranaut, who is a regular at India Couture Week, will not be able to hit the runway this year due to injuries sustained during Manikarnika's shoot.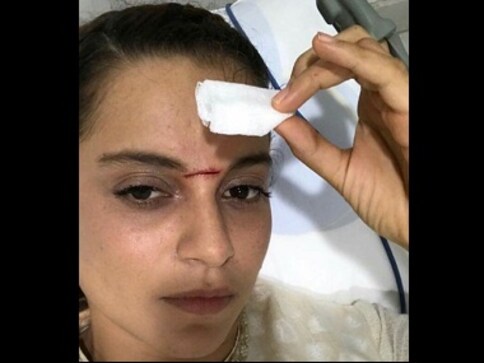 Firstpost had earlier reported on Kangana Ranaut sustaining injuries while shooting for her upcoming film Manikarnika in Hyderabad.
Ranaut was shooting with her co-star Nihar Pandya and was struck by his sword, resulting in profuse bleeding. Following the accident, she was rushed to the hospital and admitted into the ICCU. It is now being reported that the actress, who is a regular at India Couture Week, will not be able to hit the fashion runway this year, according to Times of India.
Ranaut has been the showstopper for designer Manav Gangwani at the same event for two consecutive seasons. Gangwani was keen on getting Ranaut to walk the ramp this year, too.
However, due to her injury, she will not be able to grace the event this year. In a statement given to TOI, the desginer said, "I can only say that Kangana is a dear friend and I will miss her at my show. I wish her speedy recovery."
The designer is now reportedly, making last minute changes to his show.
Ranaut will be discharged from the hospital next week. Currently, she is under the care of a plastic surgeon and may have to opt for plastic surgery in the future.
The doctor has said that the gash will leave a scar, but a source from the unit says that Ranaut plans to not hide it. She will, instead, flaunt it as a part of the persona of her character.
Entertainment
Films that show female desire as a punishable offense don't elicit raised eyebrows or the deep urge to change the status quo, just a wan smile from a select few who know what it's like. Because it's men making them in a man's world.
Entertainment
"Dhaakad – A tribute to my mother" says Arjun Rampal at the song launch of 'She's on Fire'.
Entertainment
"I am right up there with Kangana Ranaut when she mocks star kids with zero talent who get chance after chance after chance… just because a Karan Johar or a Sajid Nadiadwala is backing them," says Subhash K Jha