Jacqueline Fernandez forcibly hugs boy at Salman Khan's insistence; Twitter reacts
Jacqueline Fernandez, who is busy promoting Race 3, is being criticised for flaunting a clip of a 7-year-old child being coerced into hugging her
Jacqueline Fernandez, who is busy promoting her next big budget action flick Race 3 starring Salman Khan is being criticised for flaunting a clip of a 7-year-old child being coerced into hugging. The incident took place on the sets of the Madhuri Dixit-judged reality TV show, Dance Deewane.
The video shows Salman Khan egging the young child on, who had already refused to hug his Race 3 co-star Jacqueline. Eventually Salman takes her on stage and forces the child to hug her, twice. Madhuri Dixit the celebrity judge of the show and, celebrity guest Anil Kapoor simply watched on with smiling faces. The actress is now facing severe backlash for posting this uncomfortable moment on her Instagram account with the caption, "Kids usually love me, this boy was an exception… at least I got my hug in the end". Fernandez's ignorance and lack of empathy is being aptly highlighted by social media users:  
Kid of 5 or 6 says he doesn't want to hug Jacqueline Fernandez. Celeb panel laughs. "Aise kaise?" Repeatedly he says he doesn't feel like hugging her. Body language suggests same. Salman Khan forces him to hug her. Forces him to "tightly hug her" once again. Consent be damned. https://t.co/UPd9RfI0mD — Rituparna Chatterjee (@MasalaBai) May 29, 2018
@BeingSalmanKhan @Asli_Jacqueline If a kid repeatedly says he doesn't want to hug you, shouldn't you probably respect his wishes and consent and mind your own business and understand simple "NO" https://t.co/AyBLikaCnM #WeToo #Metoomovement

— Tanya Chaitanya (@girlmeetstartup) May 29, 2018
Negating consent and all that we are teaching kids about how their bodies are theirs. *slow clap* https://t.co/ZJ1dVGCxmz

— Aneela Z Babar (@AneelaBabar) May 28, 2018
Jacqueline Fernandez forcibly hugging a child after he said no. A second time after his much uncomfortable reaction to the first one.
The entire panel claps and cheer, throwing consent out of the window.https://t.co/i77wr096g9

— Divyanshu (@WordsOfDv) May 29, 2018
So @Asli_Jacqueline put up this video today https://t.co/yhWcsP3tBN
Salman Khan practically coerces a little boy on a reality show (who says he does not want to hug her) into giving her a hug. Infuriating!

— Shikha (@TheCommanist) May 28, 2018
Reality shows featuring children are rightly becoming an area of concern, as to the treatment of the participants in these shows have been pervaded by Bollywood's celebrity culture. Not so long ago, Papon ran into trouble for forcibly kissing a minor girl on a singing reality show while shooting a live video, which led to the Supreme Court lawyer Runa Bhuyan filing a complaint with the National Commission for Protection of Child Rights against Papon the singer.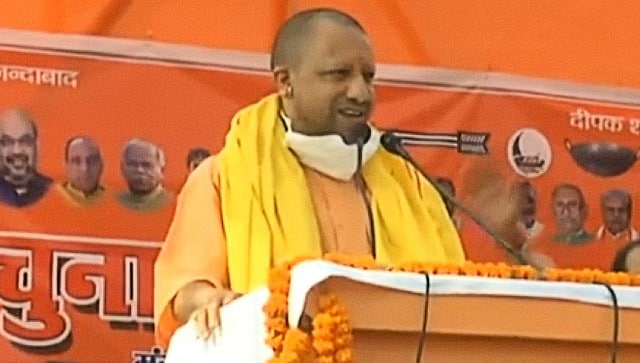 Entertainment
The seers alleged that Bollywood artistes consume alcohol, eat meat and involve in immoral activities due to which they can never represent pious characters of the Ramayana.
Entertainment
Kangana Ranaut will play Sita in The Incarnation, which will be directed by Alaukik Desai.
Entertainment
Amitabh Bachchan, Anil Kapoor, Farhan Akhtar, Hrithik Roshan, Ayushmann Khurrana, Bhumi Pednekar, Janhvi Kapoor, and Kiara Advani among other celebs will be part of the Global Citizen Live broadcast in Mumbai.