It is a very unlikely second film for me: Nimrat Kaur speaks to Rajeev Masand about 'Airlift'
After Airlift, chances are really high that we see Nimrat reuniting with Akshay again for a women-centric film.
After doing a niche film like The Lunchbox, getting to play the female lead opposite Akshay Kumar in Airlift was not something Nimrat Kaur had expected at all. She was certainly aspiring to do big bollywood projects, but she admits that Airlift was a very 'unlikely second film' for her. Nimrat also regrets that she wasn't offered such a big film before this.
"I don't know if I resisted doing a Hindi film. I definitely don't think I was given a subject or opportunity of this scale. Had I gotten an opportunity, I would have grabbed it for sure. It was no-brainer for me. First the subject and to work with Akshay after having done just one film, that was very, very interesting for me. It was a very unlikely second film for me to do. There is a likely space and there is an unlikely space so that really attracted me to this film," Nimrat told Rajeev Masand, Entertainment Editor at CNN-IBN, in an interview.
Meanwhile, she managed to grab a role in the American television series Homeland, which obviously played a huge part in gaining recognition.
"It's not that one doesn't want to work more often. I was also away for half a year for Homeland and that took away some time. There were a couple of films that I really liked but they didn't take off. It's an unintentional gap," Kaur told Masand.
Chances are really high that we will see Nimrat reuniting with Akshay Kumar again, as he has a work-in-progress plan to do a women-centric film with her.
"I am trying to develop it but it's going to take a lot of time. I was doing an interview and suddenly that subject came to me. I told her about it. She would suit it very well but it is going to take a lot of time," Akshay told Masand.
Entertainment
In a statement posted on Twitter, production house Zee Studios said the team has decided to push the release as people's safety is their priority.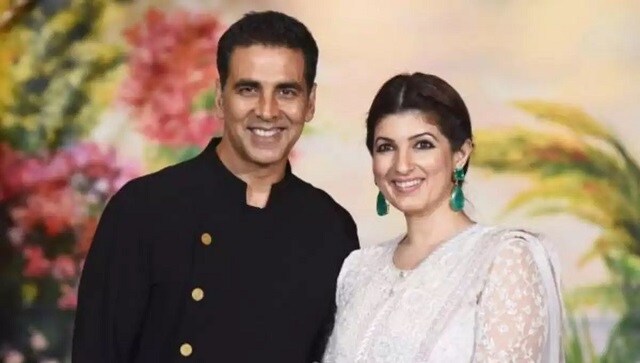 Entertainment
Twinkle Khanna shared a caricature of Akshay and herself on Instagram and wrote, "Safe and sound and good to have him back around."