IIFA 2017: Priyanka Chopra gave the award show a miss due to low remuneration?
Priyanka Chopra reportedly gave IIFA 2017 a miss due to low remuneration, especially after male counterpart was paid more for just attending the event.
Priyanka Chopra's ominous absence from the IIFA 2017 awards that were held in New York this year did not go unnoticed by the Bollywood fraternity.
It is now being reported that it was a conscious decision on the actor's part to withdraw herself from this year's IIFA awards due to the remuneration that Chopra was receiving for the show, according to a report by the Mumbai Mirror.
The report states that Chopra's team had been in talks with the IIFA organisers since January, however the actor was allegedly not satisfied with the remuneration that she was being offered — a sum that was reportedly much lesser than the money being offered to a male counterpart for just attending the same event.
The actor was seen jetting off to the Maldives to celebrate her 35th birthday instead, with mother Madhu Chopra, brother Siddharth Chopra and friend Tamannah in tow. The actor has been sharing photographs from her lavish vacation via various social media sites.
Priyanka Chopra had a loud presence at the IIFA awards in 2016 bagging the Best Actor in a Supporting Role and the Woman of the Year award. She also gave an energetic performance on a medley of songs that was very well received by the audience.
Chopra recently finished shooting for her third feature film in Hollywood. Her last successful venture was Baywatch opposite Zac Efron and Dwayne 'The Rock' Johnson.
IIFA 2017 has been in the news for more than one reason lately, the most popular one being Karan Johar, Saif Ali Khan and Varun Dhawan's dig at Kangana Ranaut over her nepotism comment that was aimed at most of the Bollywood bigwigs.
Entertainment
Aamir Khan's words in 2015 about the safety of his children now reverberate across the entertainment industry, thanks to the Aryan Khan case.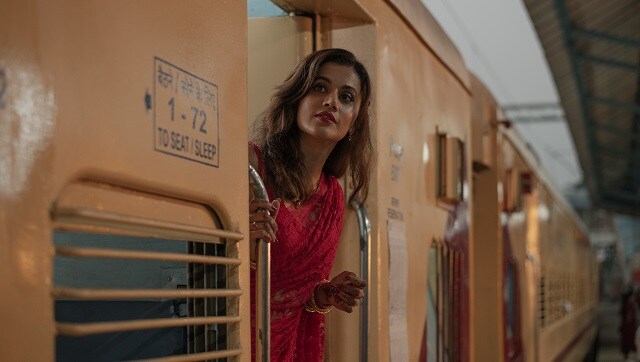 Entertainment
Taapsee Pannu's recent revelation that other actresses rejected Haseen Dillruba because they were not sure of 'the hero' only exposes the gross dependence of leading ladies on how 'saleable' their male counterparts are.
Entertainment
"There is a Lajpat Nagar for every Khan Market, a Daryaganj for every Vasant Kunj. But all of them know their 'place.' They are judged, but are fully aware that they judge others too. They do not hesitate to show off who they are," says Juhi Chaturvedi.