Hrithik Roshan's Super 30 lands in controversy with PIL filed against Anand Kumar for making false claims
Charges of lying and deceit were filed against Super 30 founder Anand Kumar by his former students, and a PIL has also been filed against his name.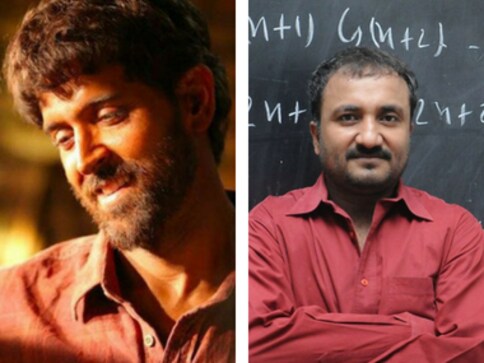 Hrithik Roshan's upcoming movie Super 30, biopic of mathematician Anand Kumar, has landed in fresh controversy. The renowned educational program Super 30, started by Anand Kumar in the state of Bihar, is known for selecting students from economically backward sections of society and training them for Joint Entrance Exam (JEE), the qualification exam for engineering in India.
Now, according to a report by DNA, co-founder of Super 30, IPS officer Abhayanand, along with parents of Anand's students, has alleged that the mathematician has made several false claims to sell both his organisation and his story.
Here is all that Abhayanand has contented about the upcoming movie Super 30:
About Super 30
Talking about the movie, scheduled to release on 25 January next year, Abhayanand said he does not know what is in the film but if it is based on the biography written by Kumar, it cannot be an accurate biopic. Abhayanand said he is privy to Kumar's life between 1992 and 2008, and in his opinion, Kumar's book "is just fiction". Abhayanand said that his presence and contribution to Super 30 cannot be denied.
"If he can claim it was solely his thought, I can also say it was my brainchild. It makes little difference to anyone as long as it's a thought to help the society. But that hasn't happened," said Abhayanand to DNA.
Reports of false claims
Multiple reports have surfaced in Bihar suggesting that Anand's claim about 26 out of 30 students making the cut this year is false as he failed to show their credentials. Similar reports emerged in Times Now claiming that charges of lying and deceit were filed against Anand by his former students. A PIL has also been filed against his name. Kumar claimed to have 26 students qualify this year when, according to a report by India Today, only three students from Super 30 qualified JEE Advanced 2018 to get into IITs. Kumar allegedly got 10 to 12 students from Kota and introduced them to the media saying that they were his students.
Abhayanand adds that Anand "made tall claims about his success rate" on the basis of which students used to come to study under him. He also said that Kumar's claims are turning out to be highly suspicious as he is not adhering to transparency. Abhayanand further slammed Kumar saying that he should not claim to be a champion of social causes when he is just taking money from people.
Super 30 makers and Hrithik Roshan
When asked whether Abhayanand had reached out to the filmmaker or the actor and informed them about the controversy, the IPS officer said that it is not his job to tell Hrithik the truth. He rhetorically asked why he should reach out to Hrithik or the makers of the film. "I'm not their teacher," added Abhayanand.
The IPS officer did say that the makers should have done proper research on Kumar before announcing the biopic. Talking about the research put into making the movie, Abhayanand said that for a film like Super 30, at least six to seven years of research should have been done.
Entertainment
Secrets of the Kohinoor, which aims to tell the enduring tale of the renowned diamond will start streaming on discovery+ on August 4.
Entertainment
Laal Singh Chaddha's Tur Kalleyan is a solid motivational song that showcases one of the most Picturesque Locations in India.
Entertainment
All set for its release tomorrow, Jjust Music released the teaser of 'Mashooka' featuring Rakul Preet Singh today.