Holi 2017: Silsila, Sholay, and other Bollywood films to watch
This Holi, pick from this list of Bollywood films where the festival is a reason for happiness, fun and some food for thought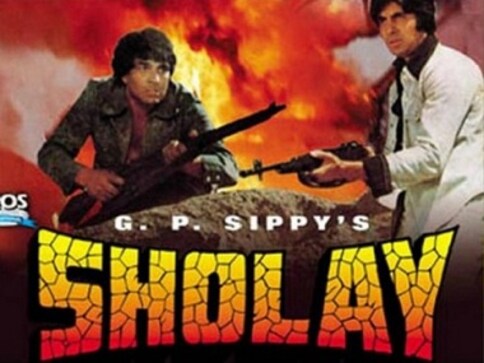 You've thrown colour at friends and family, played with water balloons and pichkaris, and had your share of jalebis and thandai, but Holi hasn't ended yet. Spend the rest of this colourful holiday watching films from this curated list; in every movie, Bollywood stars have celebrated the festival with happiness, drama and some food for thought.
Silsila
The iconic Bollywood song 'Rang Barse' is from this film, starring Amitabh Bachchan, Rekha, Jaya Bachchan and Sanjeev Kumar. Before the song begins, Chandni (Rekha) and Amit (Amitabh) confess to each other's spouses that they did not end marrying the person they were in love with.
Yeh Jawaani Hai Deewani
The peppy 'Balam Pichkari' song from this film is like a guide for turning Holi into a party. But it is also in this song that Bunny (Ranbir Kapoor) realises that Naina (Deepika Padukone) isn't all studious and serious; that she has a fun side to her. Towards the end of the song, the duo share a moment, and Naina confesses her love for Bunny.
Sholay
When this festival is a week away, you'll fefinitely hear people mouthing Gabbar's (Amjad Khan) famous dialogue "Holi kab hai, kab hai Holi". Holi played an integral part in Sholay's plot by giving us the Veeru-Basanti (Dharmendra-Hema Malini) romance, revealing that Thakur (Sanjeev Kumar) had lost his arms and ultimately leading to the invasion of Ramgarh by Gabbar and his men.
Holi
This coming-of-age film by Ketan Mehta is the story of rowdy college students who decide to bunk classes when their college announces that there will be no holiday for Holi. To add fuel to the fire, examinations are soon approaching, which only makes the students more restless. Ultimately, they rebel against the principal and organise a resistance.
Kati Patang
In Kati Patang, Holi is a platform for social equality. Kamal (Rajesh Khanna) encourages widow Madhu (Asha parekh) to play Holi in the song 'Aaj Na Chodenge'. Traditionally, widowed women were not allowed to celebrate festivals.
Mohabbatein
In Mohabbatein, it is the Holi scene that changes strict headmaster Narayan Shankar's (Amitabh Bacchan) stance towards bending school rules. Music teacher Raj Aryan (Shah Rukh Khan) convinces him to allow the students to play Holi by applying gulaal as a teeka.
Darr
It is in at the Holi party in this film that obsessive lover Rahul (Shah Rukh Khan) invites himself and sneaks into Kiran's (Juhi Chawla) house. He confesses his love to her with the "K-k-k-kirran" line, and this is when we realise how Holi is used as an excuse to often corner women and ill-treat them.
Damini
It is in the pivotal Holi scene that the lead character of this film, played by Meenakshi Seshadri, witnesses her house help being raped by her brother-in-law and his friends. The help succumbs to the injuries as a result of the abuse, and it is now up to the lead to make sure her killers are brought to justice. She then approaches a lawyer, played by Sunny Deol.
Saudagar
In a Holi scene, the long feud between lead characters Veeru (Dilip Kumar) and Raju (Raaj Kumar) ends when Veeru refuses to allow Raju to apply gulaal on him, but Raju reminds him of their friendship and eventually does apply it.
Ram Leela
In a story of forbidden love, festivals are the best excuse to meet a lover. Ram and Leela do exactly this at a public celebration of Holi where young men and women perform garba to the beats of 'Lahu Munh Lag Gaya'. While dancing, their chemistry becomes evident to Leela's relatives, who later abduct Ram.
Entertainment
Ghai says his male actors have stayed connected with him. "Whether it is Anupam Kher, Anil Kapoor, Jackie Shroff, Shah Rukh Khan, Salman Khan or Sanjay Dutt...they've stayed in touch. The male actors have given me respect, the female actors have not."
Entertainment
SRK says, "They came, narrated the script and left. I was sitting with my manager - Pooja. I told her 'Adi is lying'. He will not make an action film. But I really really thank him that after 30 years, he fulfilled his promise and made Pathaan."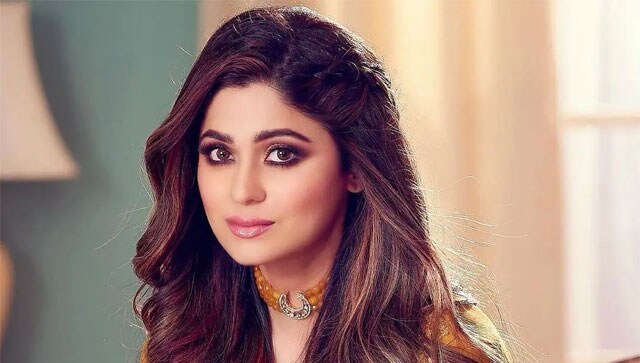 Entertainment
Shamita Shetty has been away from the big screen for a while now. She did participate in the reality show Bigg Boss thrice over, and now has a film coming up called The Tenant. And in an exclusive interview with Firstpost, spoke about her film, battling depression and much more.