Here is why Salman Khan felt violated and was in tears during 'Sultan' shoot
Salman Khan says the most difficult thing while shooting the film was donning a 'langot'
Superstar Salman Khan, who on Tuesday unveiled the trailer of Sultan along with the other cast, says the most difficult thing while shooting the film was donning a "langot" (truss) and he was reduced to tears while walking wearing it.
"The most difficult part was the 'langot'. Now, I understand what the actress goes through when they wear swim suit. When I was told I have to wear a 'langot', I thought I can do that. When I reached there, we saw like a 5,000 crowd and I was like no way I am doing this. While I was walking out of the vanity van, I was in tears... I feel violated," Salman told reporters.
"I was never ashamed while removing my shirt but this was the most difficult thing and thank God, people got used to it," he said.
Directed by Ali Abbas Zafar, Sultan which also features Anushka Sharma, sees Salman essay the role of a wrestler.
Salman hopes Sultan turns out to be the biggest hit.
"We gave our best and I hope this is the biggest hit of our lives. Ali has given his life for this film if this works its great and if it doesn't I will move on with my next film but Ali .... He has got Yash Raj with him.. they will never leave him," said Salman.
While most of the portions were shot in the real locations, Salman says its difficult to shoot this way.
"It's always better to shoot on real locations till its under control. No matter how much ever sets you create, real locations are different. But it is difficult to shoot in real locations... you need police security and all," he adds.
Entertainment
Dilip Kumar was initially supposed to be discharged on Thursday but the family and the doctors decided to let him rest in the medical facility for another day.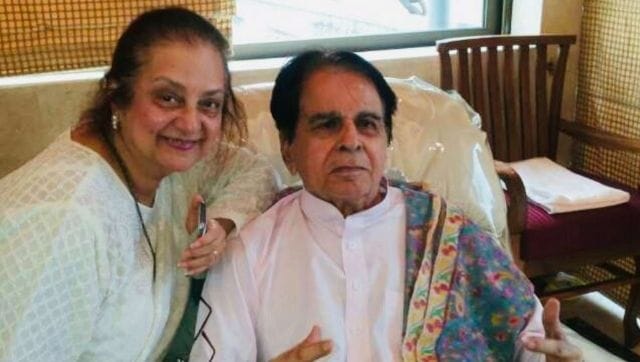 Entertainment
Earlier this year, Kumar was hospitalised for a routine health check-up.
Entertainment
Dil Chahta Hai or Zindagi Na Milegi Dobara, I don't care. As long as someone is making a film casting this trinity in the lead (Zoya Akhtar, are you listening?), I'm watching. With my girlfriends, of course.