Haraamkhor movie review: Shweta Tripathi, Nawazuddin Siddiqui deliver; narrative doesn't
In Haraamkhor, 15-year-old Sandhya (Shweta Tripathi), new to a village, is besotted with her teacher Shyam (Nawazuddin Siddiqui). While the characters' motives often remain hazy, there is no doubt about Shyam's motivations — he's a sleazy, immoral small man who enjoys the adoration of his students and exploits his (limited) position of power
In the opening scene of Shlok Sharma's Haraamkhor, a young girl in a typical small town school uniform is crouching on a rock staring towards a dusty open plain down below. This shot repeats later in the film. Is she seeking out something or looking for someone? After the two-hour viewing, I am still unclear.
In the very next scene, some boys are up to mischief and one of them ends up with two fractured arms. For most part of the film, Kamal runs around continuing to be be a nuisance. egged on by his over-smart best friend Mintu. Much of Sharma's film is from the point of view of these pre-pubescent boys who get away with all kinds of bad behaviour. Kamal adores Sandhya (Shweta Tripathi) from afar and Mintu encourages him with silly ideas such as if they see each other naked they are certain to marry each other etc.
But Sandhya, new in this village, is besotted with her teacher Shyam (Nawazuddin Siddiqui). While the characters' motives often remain hazy, there is no doubt about Shyam's motivations — he's a sleazy, immoral small man who enjoys the adoration of his students and exploits his (limited) position of power. For instance, Shyam has married a woman who was formally a student. There is little subtlety or discretion in the way Shyam and Sandhya conduct their affair — sharing careless whispers in the school grounds, travelling into the nearby town on a sensitive mission and meeting at her home whenever her policeman father is away on official work.
Deserted by her mother and raised by her father, Sandhya has complex abandonment issues. Her policeman father is a drunk who is unable to emotionally connect with his teenage daughter and is struggling to share a secret with her.
There seems to be no real threat to this illicit affair, except discovery by Shyam's wife as the taboo relationship intensifies. One of the most powerful scenes in Haraamkhor is when Sandhya and Shyam meet at a dusty, windy, unpopulated spot. With a long shot, with the intensity of the wind as a soundtrack we feel the passion between the 15-year-old and her seducer.
The occasional shaky handheld camerawork is bothersome and the jumpy narrative makes you wonder why the filmmaker needs you to apply so much guesswork. There is also a subplot of a new family dynamic in Sandhya's home and a female influence that delivers a speech about the side effects of abandonment and anti-depressants.
What the narrative does not deliver, the actors do — Tripathi pulls off the innocence, rebellion and ego of a teenager while Siddiqui is the perfect foil — he enjoys his status as a teacher but he coats it in a greasiness as he (mostly) pulls off the deception without missing a beat. The two young boys are naturals in their parts. Though the scenes are repetitive, Sharma does succeed in walking the edge between intensity and airiness and transporting the audience into this simple and confined world. As the uneasiness builds, you brace yourself for an explosive end.
Unfortunately, when it does come there is a sense that everything that preceded it was designed to lead up to it and, as grisly as it is, like everything before, this scene too does not move you. I didn't feel for any of the characters and I was let down by this emotional disinterest.
Watch the Haraamkhor trailer here:
Entertainment
Netflix's Chor Nikal Ke Bhaga is a heist film and a hijack film put together. We have seen both heist films and hijack films in the past too. But too many stories in one film made Chor Nikal Ke Bhaga somehow lose focus. Chor Nikal Ke Bhaga had too many flaws too.
Entertainment
Rajkummar Rao's Bheed is more than just a film portraying the chaos of the COVID 19 lockdown.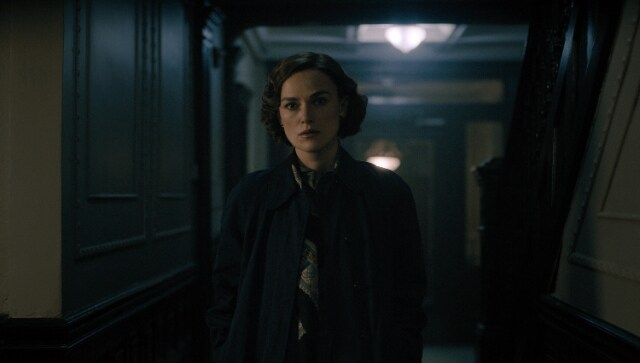 Entertainment
Matt Ruskin's film dials down on fetishizing murderous men to tell the story of women who might just see them for who they really are.