Gurmehar Kaur row: Don't hang me over a laugh, writes Randeep Hooda in Facebook letter
Actor Randeep Hooda took to Facebook on Monday to clarify how standing up for Sehwag was not a justification of the violence that broke outside Ramjas College neither was he bullying DU student Gurmehar Kaur
Actor Randeep Hooda had been at the receiving end on Twitter and in the media lately for applauding a tweet which saw cricketer Virender Sehwag taking a jibe at Gurmehar Khan, a Delhi University who took on workers of Akhil Bharatiya Vidyarthi Parishad (ABVP) for causing ruckus outside Ramjas College last week with her signature placards.
While Sehwag didn't name Kaur, daughter of Captain Mandeep Singh who was killed in the 1999 Kargil war, he shared a picture of him standing with a placard, in a manner similar to Kaur's with a message that read: "I didn't score two triple centuries, my bat did."
Bat me hai Dum !#BharatJaisiJagahNahi pic.twitter.com/BNaO1LBHLH

— Virender Sehwag (@virendersehwag) February 26, 2017
Incidentally, Kaur had released a sentimental video in May which called for peace between India and Pakistan and had stated that it was not Pakistan but the war (between India and Pakistan) that killed her father. Sehwag's picture was likely to be a copy of that and was applauded by Hooda. Following which, Hooda and Sehwag were referred to as a bully across platforms and being insensitive towards a soldier's daughter.
Hooda took to Facebook on Monday to clarify that him standing up for Sehwag was not a justification of the violence that broke outside Ramjas College, neither was he being insensitive to the daughter of a soldier who gave his life for the country. Here's the full text of his letter, which can be accessed here on his Facebook profile as well.
Don't hang me over a laugh!
Viru cracked a joke and I admit I laughed. Damn! He is so witty and this is one of the other million things he's said that has made me crack up. That was it!
But now, lo and behold, I'm being held responsible for instigating hate threats against a young girl, shockingly by the girl herself. That's absolutely untrue. That was never our intention and our tweets are not the source of all the hate she might be receiving.
She spoke up, she stood for something she believes in, so then, she must also have the courage and fortitude to listen to the voices against it. To point fingers at someone else (in this case me) and hold him responsible for the reactions to her actions is not right. I have absolutely nothing against her and strongly believe that violence is wrong. Threatening a woman with violence is an even more heinous crime and the perpetrators should be brought to task for with the most severe punishment.
I like her video of peace between warring nations. It's noble. But that's not the point of contention, is it? She has the right to protest against what she feels is wrong and it's also Viru's right to make a joke about it. We live in a democracy and enjoy the right to freedom of expression. Accusing us of bullying and trolling the girl is wrong.
She wasn't tagged in his joke nor in my amusement. But some journalists, among others, are trying hard to give this all kinds of colours to malign us and prove their point. They want to attach labels to us to further their agendas. That's bullying and if you think you can bully us, you have another thing coming.
How's the DU violence connected to her appeal against war? How's Viru's wit connected to supporting violence? The point is that it's not, but is very pointedly being manipulated into being so.
This girl's voice is important, but not more important than every other citizen. She is in no way representing all the martyrs and their children. It's her personal opinion and should be taken as such. And it is my personal opinion that people shouldn't fire their guns from young, impressionable shoulders. Students should study, debate and learn from these exchanges. They are the future of our nation and I'm not worried about our future because we have such brave and outspoken youngsters around.
As for being insensitive to a martyr's daughter, let me tell you that six of my classmates have sacrificed their lives for the nation and so have many others, senior and junior to me. Every village in my state has martyrs who have been saluted for more than two centuries. Yes, war is wrong but we didn't start it or persevere with it. We don't back down from protecting our borders even if it takes our loved ones away. How do we deal with it? With ironical humour!
With this, I'd like to end my engagement with this particular topic.
Jai Hind
World
The 'Bulletin Of The Atomic Scientists' report said that the country currently has approximately 165 warheads and is looking to expand with more warheads, more delivery systems, and a growing fissile materials production industry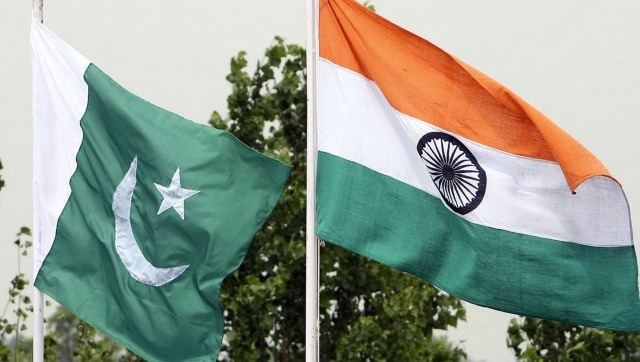 India
India's strong response came after Islamabad's envoy to the UN raked up the issue of Jammu and Kashmir and spoke about the late pro-Pakistan leader Syed Ali Shah Geelani in his remarks to the General Assembly
World
National Security Adviser Moeed Yusuf said the world in its own interest should talk directly to the Taliban on their concerns, including counterterrorism, human rights, inclusive government, or other issues