Gotham final season to incorporate popular Batman storyline Zero Year with The Riddler as antagonist
Gotham season 5 will feature Zero Year that reimagines the Dark Knight's origin story with Edward Nygma as the main antagonist who becomes The Riddler.
Fox's hit TV show Gotham, which tells the backstory of DC's superhero Batman, will be incorporating the iconic comic Batman: Zero Year's story arc in its fifth and ostensibly final season, as reported by CBR.com.
Season 4 has ended and the show is expected to continue with the No Man's Land storyline. However, the executive producer of the show, John Stephens, has said that there will be more source elements from the Batman comic books that will make it to the fifth season. "There's gonna be a little bit of Zero Year in there, you know as well. (You know) some of that stuff, especially with Nygma. And there's another one but if I tell you what it is it really does spoil the story," said Stephens to Comicbook.com
This is an expected story arc as the show, which is a prequel to Bruce Wayne dawning the Batman cape, was inching closer to the eventual transformation to the celebrated vigilante and Batman: Zero Year serves the story arc well. Part of DC Comics revamp called The New 52, Zero Year reimagines the Dark Knight's origin story with Edward Nygma as the main antagonist who becomes The Riddler.
Season 4 ended with the mad scientist Hugo Strange receiving instructions to resurrect Ed Nygma and Lee Thompkins after a fatal stabbing, pointing to the origin of The Riddler soon, as reported by CBR.com.
The show, which began with a 12-year-old Bruce Wayne witnessing his parents' murder and a young detective James Gordon played by Ben McKenzie promising to find the cold-blooded murderers, has been a centerpiece of Fox's programming, created by Bruno Heller, known for his previous hit The Mentalist.
Prequels to superhero franchises have been a successful part of the television-scape with Smallville, which enjoyed a 10-year long run, and chronicled Superman's life in small town Kansas before its finale was screened in 2011. Agents of S.H.I.E.L.D from the Marvel Universe has proven to be a similar successful attempt.
(Also read: Batman prequel in works; Pennyworth to explore origin story of Bruce Wayne's butler Alfred)
also read
Entertainment
Embrace the vibrant spectrum of love, acceptance, and authenticity this Pride Month as Netflix India proudly presents a captivating collection of LGBTQIA+ films and series.
Entertainment
Scoop is the adaptation of journalist Jigna Vora's biographical book Behind The Bars In Byculla: My Days in Prison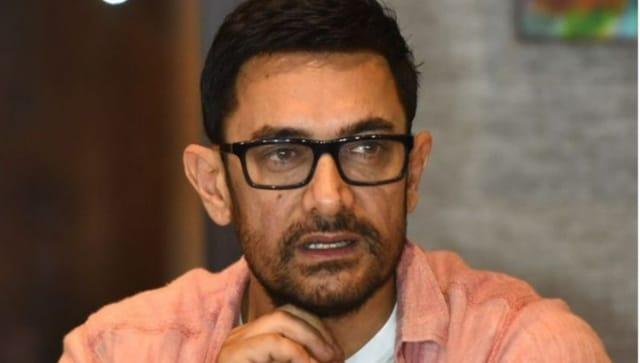 Entertainment
Producer Mahaveer Jain made a huge revelation about the Laal Singh Chaddha star that how he put his life at stake by not attending underworld parties in the 90s