Ghoul holds mirror to society, doesn't point finger specifically at one government, says director Patrick Graham
Netflix original Ghoul creates a world ruled by a fascist government where there is clampdown of civil liberties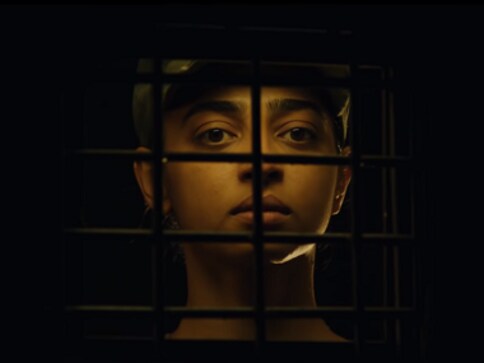 There is a fascist government in place. Check. Instances of majoritarianism. Check. Clampdown on civil liberties. Check. This is what an dystopian society looks like. Patrick Graham's Netflix Original, Ghoul, ticks all the above checkboxes as a dystopian show and the director says the setting provided vitality to the series, which is essentially a horror thriller.
"First thing we wanted to do was to tell a good story. Basically, a compelling, exciting, edge-of-the-seat story. I think that is the primary objective of filmmakers.
"But add to the atmosphere and give an interesting context and that extra vitality and relevance, we kind of create an alternative reality. We thought having this kind of fascist dictatorship and this totalitarian society would provide nice atmospheric backdrop to the action," Graham told Press Trust of India in an interview.
When asked whether Ghoul is a commentary on the present situation in India and other parts of the world where sectarian divide is at its zenith, Patrick said they were not pointing finger at any particular group.
"Inherently, it does (hold a mirror to the society) because we have seen in the history the instances of fascist governments and tropes of those governments. Clampdown on civil liberties, victimisation of ethnic minorities and use of torture and propaganda, these are some recognisable generic traits of fascist governments.
"Also in this day and age, we see the rise of populism and fear of immigrants and extreme right-wing governments that are almost becoming a norm. It does hold a mirror to life but its not holding a finger specifically at one government or one group of people," Graham said.
George Orwell's 1984, British graphic novel V for Vendetta and most recently The Handmaids Tale are some of the adaptations that have used dystopia as a narrative devise and Graham said these books worked as an inspiration for him.
"We all love famous dystopian works of fiction. V for Vendetta is one of my favourite graphic novels. 1984 left a huge impact. It is a fun genre to explore and I find it particularly interesting. Also, I don't think we have seen much of it in India," Graham said.
Ghoul is Netflix's first foray into the horror-genre in India and Graham believes there is a huge but untapped audience that yearns for scares of international standards.
"In India, there is a good, solid audience for adult-horror. We see that because films like Annabelle and Conjuring have been some of the most successful foreign films to come to Indian cinemas, so there is this hunger for horror in India.
"The horror films that were being made in India were probably catering to just one group of people, while ignoring the other sections, the one which is more familiar with American horror. There was ample opportunity and real niche to create homegrown, serious, adult-horror which is what we have tried to do," he said.
Starring Radhika Apte and Manav Kaul, Ghoul is currently available on Netflix.
Entertainment
Britain's queen consort, who worked with O'Grady to support animal charities, led tributes to a performer who emerged from the alternative gay comedy scene and became a national treasure.
Entertainment
The actor in a recent interview spoke about the conversation he had with his wife Shabana Raza had about his career, how he was still surviving, and much more.
Entertainment
The nightclub that Darcelle opened more than 50 years ago in downtown Portland, Darcelle XV Showplace, posted a statement on Facebook expressing grief and asking for privacy and patience.