Ghost in the Shell review roundup: Scarlett Johansson's performance gets mixed reactions
Ghost in the shell wins at CGI but loses out on the story and performances.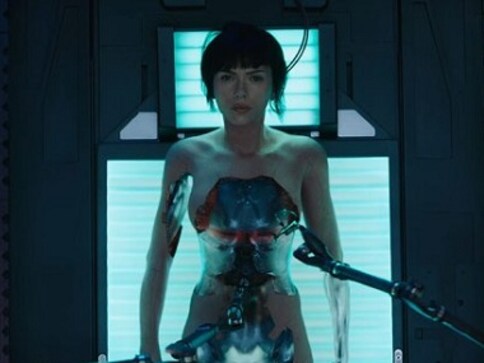 The original Ghost in the Shell manga by Masamune Shirow came out in 1989 and was republished five years later in an English version. Then came a well-regarded 1995 animated film by Mamoru Oshii, and various sequels, TV series and video games.
The new VFX enabled live-action remake had been making headlines even since it began filming because of director Rupert Sanders' decision to cast Scarlett Johansson in a role that would have worked better for an Asian actress. On the release of the film, here's what critics have said:
On Scarlet Johansson's performance
The Hollywood Reporter said," In an amalgam of her roles in Her, Lucy and Under the Skin, Johansson toes line between the ass-kicking action and a distant unearthliness that often feels, well, robotic. It's not her best performance, though it's hard to do much in such a slick and lifeless movie. Perhaps Ghost in the Shell needed to be more human after all."
While the reviewer for The Telegraph liked the film, and wrote, "Purists may not want to hear it, but she's ideal at the conceptual side of the role. The unusual disconnect between Johansson's intelligence and her coolly dispassionate looks has been exploited before, most brilliantly in Jonathan Glazer's Under the Skin. Here she is both ghost and shell – a pair of soulful eyes, welling with memory and confusion, stranded inside a gorgeously supple action figure."
On the Vfx
The critic for Variety  said, "Cinematographer Jess Hall and an army of cartwheeling VFX artists render this universe in the glossiest, glassiest strokes possible. Perhaps the only ones holding back are composers Clint Mansell and Lorne Balfe, whose stylish, techno-ominous score is mostly content to skulk in the background, only daring to reference Kenji Kawai's unshakeable theme for the 1995 film over the closing credits. It's perhaps the one area where this otherwise exhilarating reimagination could have dared to plunder its source a little more greedily."
Den Of Geek says, "As a live-action, glossy evocation of the original Ghost In The Shell, however, Sanders' film is well worth seeing on the big screen. Its story isn't quite as developed or arresting as its imagery, but the result is still an impressive exercise in design and cutting-edge CGI."
On how the film matches upto its original anime:
The Wrap said, "Recreating is the key word: Sanders, alongside production designer Jan Roelfs ("Gattaca") and cinematographer Jess Hall ("Transcendence"), practically uses the 1995 version as blueprint, pre-vis and storyboard, filling in the empty spaces between 2D animation and 3D blockbuster with a number of allusions to Blade Runner, Minority Report and A.I."
The critic at Indiewire had a very ambivalent response to the film. The review said, "The film is not without its superficial pleasures, and non-devotees might soak up some of its stimuli for future repurposing as profile photos, or as the backdrop to a club night. Sanders is becoming increasingly adept at framing the kind of images any 14-year-old would deem cool (Scar-Jo in slo-mo, erupting through plate glass in latex!), which should ensure smooth progress in the modern movie business. Yet whatever philosophical nuggets were lurking amid Oshii's tangled plotting, they surely merited closer consideration by a filmmaker who wasn't trading in gloss, and doesn't merely regard human beings as elements of design."
Entertainment
Scarlett Johansson's casting in Ghost In The Shell in place of a Japanese actor is being seen as the latest instance of 'whitewashing' in Hollywood.
Entertainment
Actor Scarlett Johansson will reunite with her Ghost in the Shell director Rupert Sanders for a new project about a Pittsburgh massage parlour owner
Entertainment
Scarlett Johansson is all set to reunite with her Thor: Ragnarok director Taika Waititi.