Game of Thrones: Emilia Clarke reveals crew shot multiple endings to avoid video leaks and spoilers
Emilia Clarke may have just given away why the shoot of Game of Thrones' final season is taking exceptionally long to wrap up.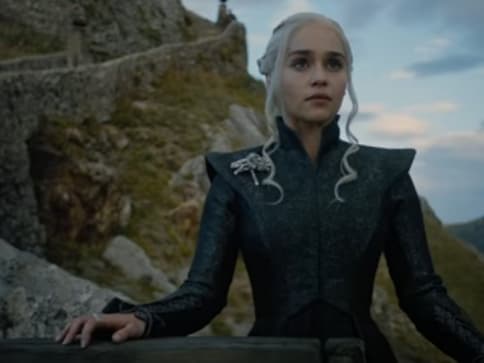 Wildly popular HBO fantasy drama series Game of Thrones is set to return with its eighth and final season amidst much fanfare. Even though the season only has six episodes compared to 10 apiece in the earlier seasons and seven in the latest one, the shooting seems to be taking much more time than expected. While the shoot has already gone on for longer than previous seasons, it is still not finished.
Speaking to The Hollywood Reporter, Emilia Clarke may have revealed the reason for the delay. According to the actress, who plays the leading character of Daenerys Stormborn of House Targaryen, the writers may be filming multiple endings for the show in order to maintain secrecy.
As actors from the show continue to brace prodding journalists and fans, begging for any hints about the show's ending, Clarke laughed off the idea while claiming none of the actors actually know for sure how the show might end. On being asked if she knew who would sit on the Iron Throne or how the show will end, she said to The Hollywood Reporter, "I don't know that I even do now. I'm being serious. I think they're filming a bunch of stuff and they're not telling us. I'm being serious. I'm being deadly serious. I think that they don't even trust us."
She insisted that the writers had thought out multiple endings and actors were not being told which of the ones that they had filmed would be the final one.
While for most shows, going to this extent would seem bit of a stretch but for Game of Thrones, it only makes sense seeing how much is riding on the final season. The show was also haunted by multiple episode leaks during the airing of the previous season. Believing would be easy, but if there is one thing any loyal GoT fan has learned from the show, it is to never blindly trust anyone with the high stakes involved.
(Also read — Cannes Film Festival 2018: Emilia Clarke reveals she was always paid equal to Game of Thrones actors)
Entertainment
In a letter addressed to the Maharashtra chief minister, FWICE said an extension of the statewide lockdown will be a "setback" for producer and daily wagers, who have no other means of income.
Entertainment
The Family Man season 2 seems to toe the line of being topical, as well as being damn good fun.
Entertainment
From Loki's depiction in the comics, the character's treatment in MCU, to the standalone Disney+ Hotstar Premium series releasing today, here's a comprehensive guide to the show led by Tom Hiddleston.