FX green-lights reboot of 1980 samurai series Shogun from Westworld writer, Boardwalk Empire director
FX is rebooting Shogun as a 10-episode limited series, which it calls its 'largest international scale production to date.'
FX is diversifying its offerings, picking up a sci-fi murder mystery about a cutting-edge tech company starring Nick Offerman, and returning for a fourth series of Fargo with Chris Rock and sinking its resources into a limited series based in feudal Japan.
The network is rebooting Shogun as a 10-episode limited series, which it calls its "largest international scale production to date," according to The Hollywood Reporter. The series will be based on the novel of the same name by James Clavell that was turned into a 1980 miniseries event by NBC starring Richard Chamberlain.
The plot charts the collision in Japan of two ambitious men from different worlds and a mysterious female samurai. The new version will be written by Eugene Kelly — who has worked on HBO series like Westworld, Leftovers and Boardwalk Empire — and Ronan Bennett (Public Enemies, Top Boy). Entertainment Weekly reports Tim Van Patten (who directed several episodes of The Sopranos, Boardwalk Empire and also the Game of Thrones pilot) will also be directing multiple episodes
"There's a lot of really fun and fascinating work going on to try to balance the story out and tell it from both points of view," said FX CEO John Landgraf. "We're also casting… really, really wonderful Japanese actors. I agree with your assessment that if [it is to] just sort of exoticise and fetishise Japanese culture through Western eyes and the male gaze, it would probably not fly. But I think there's an exciting opportunity to tell the collision of two cultures from both perspectives."
FX has not revealed a target date yet for Shogun.
(With inputs from The Assoociated Press)
Find latest and upcoming tech gadgets online on Tech2 Gadgets. Get technology news, gadgets reviews & ratings. Popular gadgets including laptop, tablet and mobile specifications, features, prices, comparison.
Entertainment
"Expect a lot more tomfoolery and a lot less scripting," the Little Late with Lilly Singh host says on the sophomore season.
Entertainment
In Disney+ Hotstar's Black Beauty, the novel's mustang spirit diminishes into a ho-hum horse movie.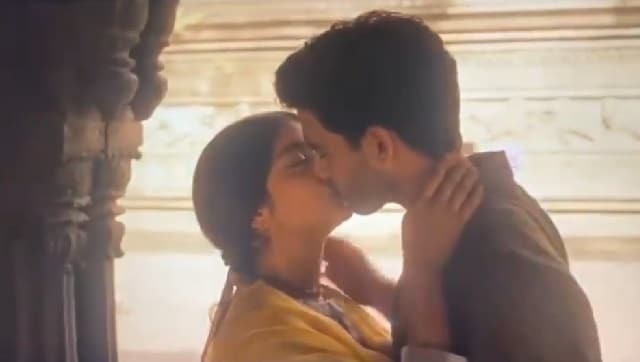 Entertainment
The officials were booked on a complaint filed by Bharatiya Janata Yuva Morcha national secretary who demanded an apology from Netflix and the makers of A Suitable Boy, and the removal of "objectionable scenes," which he stated were "encouraging love jihad."