EXCLUSIVE | Kareena Kapoor Khan: 'My show brings out real side of stars, Ranbir spoke about parenting the first time'
In an exclusive interview with Firstpost, Kareena Kapoor Khan talks about the fourth season of What Women Want, the dos and donts of interviewing your guests, and interacting with her sister Karisma Kapoor on the show as well.
Kareena Kapoor Khan has been unfiltered like few other names in the industry. Resurface some of her earlier interviews and you'll find a no-holds-barred Kareena expressing her emotions with unapologetic demeanor. But since the last three seasons of her and Mirchi Plus' talk show What Women Want, given she has gone on the other side, it's fitting a celebrity's real side comes in front of this actress.
And in an exclusive interview with Firstpost, Kareena talks about the fourth season of What Women Want, the dos and donts of interviewing your guests, interacting with her sister Karisma Kapoor on the show as well, and she also goes back in time to revisit and recall some of her most memorable and haunting melodies.
In these last 23 years since you've been acting, how much do you feel women's choices have evolved?
Right now it's the best time for women in the film industry, women have stood for the fact they want pivotal roles, equal roles as their male counterparts. Even though I do believe in the fact that actresses in the 60s and in the 70s, like my mother-in-law Sharmila Ji, Hema Ji, also did some really really strong women parts. It's up to the women to decide what they want to do. Today, there is a gamut of female actors who have taken that stand that they are not going to do a film just for the sake of it.
What do you have to say about your association with Mirchi?
They have been amazing, we have done this wonderful show called What Women Want. We have had a great run, we have had some fantastic guests; I have had my own family members and friends come. My mom-in-law, Saif, my sister-in-law, and they all have been a part of the show. In this season, we are going to have even better guests coming. We shot with Shefali Shah, who I greatly admire, we had Ranbir come. Hopefully the conversations are a lot more fun now.
View this post on Instagram
When you interview your guests, what do you take away from each of these interactions, what are the bits that stay with you?
The bits that stay with me are that they all have spoken from the heart, the way they have been so warm on my show. The show does not tend to ask your typical kind of questions, any controversial questions, the show makes you share your views. Ranbir spoke to me about parenting and you never heard him speak about that before. It kind of brings out the real side of these stars, these personalities.
What are some of the dos and donts while interviewing your guests?
(Laughs) Never take your eyes off your guests, because I'm not allowed to look anywhere else. I'm always looking somewhere else, so I'm always asked to focus on my guests. But I know that it is very difficult to be on the other side and that's why I said you know you are nervous so please don't rush him. Because I know how it feels, it is a tough job.
You have interviewed Karisma Kapoor as well. What do you have to say about her three-decade long journey and how much has she inspired you?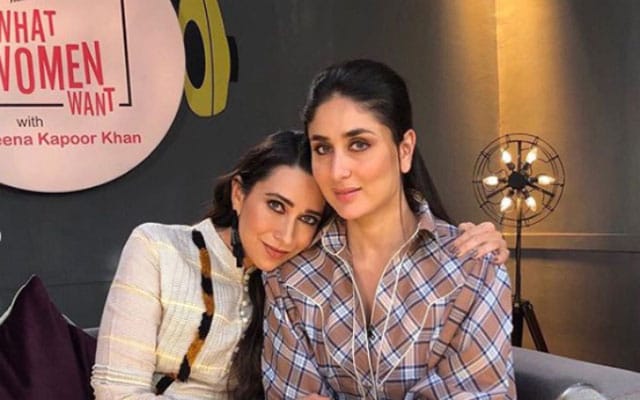 I think Karisma Kapoor has been an inspiration to an entire generation. Till today, I don't think there is any party or Sangeet without a Karisma Kapoor hit song, be it Govinda- Karisma, Salman-Karisma; she had those iconic, typical Hindi film songs. We are very very close, we talk to each other about three or four times a day to the point when even Saif actually asks me, 'What do you guys talk about and I'm like, are you jealous?' So yes, she has been a very, very integral part of my life.
Talking of iconic songs, what are your memories of shooting these following iconic songs of your career:
Aisa Lagta Hai from Refugee (2000)
That was the first song I ever shot for. And I still remember Master ji was on sets, Saroj Ji, and my mom told me 'Just don't focus on the steps, focus on Master ji's face. She always used to give her expressions. She used to dance with her face, her eyes. I always used to stare just at her face. I am very lucky that right in my first film I got such a beautiful song. Till today, when you listen to Aisa Lagta Hai, it takes you to another time altogether.
Out of all the films that you've done in your career, Kaurvaki from Asoka (2001) is your best look. Raat Ka Nasha.
Oh my God. That truly is one of my career's best songs, especially the way it was shot. I don't think that there has been a Hindi film song that has been shot the way this was. A lot of it was shot in the reverse camera movement since we had Santosh Sivan as the cinematographer and the director. Everything that you were doing, it was looking like you were doing it in reverse. It was so beautiful, he made me look absolutely divine. Once again, a career-defining album because it had such a lovely songs. I love that time. We shot this song in MP at some marble caves and it was also 45 degrees.
Rabba Mere Rabba Rabba from Mujhe Kucch Kehna Hai (2001)
That's like really way back in time. But also very amazing, Ahmed Khan. He's one of the most brilliant choreographers, the one step that he gave me became kind of a rage. It was my first time with Tusshar, he's a dear friends and our kids are friends now so that makes it so nice.
Yeh Ishq Haaye from Jab We Met (2007)
Again, the best part of the song was Master ji. There was no one else who could have done that song also, the way she showed me how to perform. That entire song represented Geet's character, the way her outlook towards life was. And it was freezing and snowbound when she was wearing a yellow Kurta, closet to Siachen pass, it was very high up in Manali. I never thought that song would become such a big blockbuster.
Teri Meri from Bodyguard (2011)
Also a lovely song. Everyone wants to do one iconic, romantic number in their careers. And I consider myself very lucky that I got the opportunity to do it with the ultimate, romantic hero Salman Khan. He has always been Karisma's co-star, he has never been my co-star, but I got to do it with such a huge superstar. It is one of my favorite tracks also.
Read all the Latest News, Trending News, Cricket News, Bollywood News,
India News and Entertainment News here. Follow us on Facebook, Twitter and Instagram.
Entertainment
A report by TMZ says the man travelled from South Carolina to Rihanna's Los Angeles home where she was with her baby boy when the incident occurred.
Entertainment
Shefali's effortless portrayal as Deputy Commissioner Vartika won her laurels and accolades from the audience, industry and critics alike!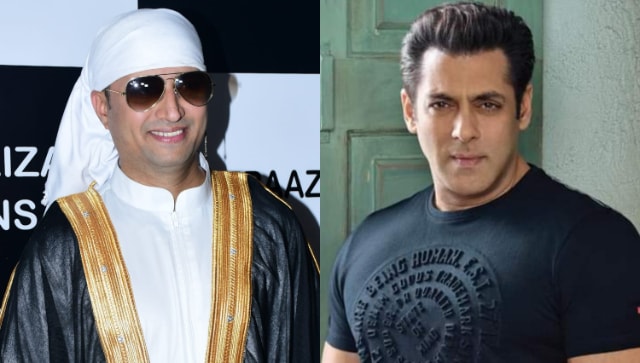 Entertainment
One of the trending news these days is the cold war going on between Salman Khan and Lawrence Bhishnoi who was actively involved in the Sidhu Moosewala murder case.