David Guetta Bengaluru concert row: Cancelled or postponed, why this is bad news for the city
What really led to the authorities calling for the 'cancellation' or 'postponement' of the David Guetta concert? Have Bengaluru's authorities really thrown up their hands and given up trying to uphold law and order in the city and handed it over to goons and potential molesters?
Grammy award winning French DJ and producer, David Guetta, who is on a concert tour of India this month, will not perform in Bengaluru tonight (Thursday, 12 January). Around 2 pm today, news trickled in on local TV channels, that the Sunburn show was being cancelled in the city due to "law and order situation".
49-year-old Guetta is on a four-city tour, starting from Bengaluru and has, according to news reports, already checked out of his hotel and moved on to his next halt. He will be performing in Mumbai, Hyderabad and New Delhi.
The organisers told media agencies, "Due to the present law and order situation in Bengaluru, following the events that transpired around New Year's Eve, the authorities have recommended against holding the David Guetta concert scheduled in the city."
"We at Sunburn tried our very best to make it happen but the authorities understandably are not prepared to take any chances. Hence the concert unfortunately stands cancelled," Karan Singh, CEO, Sunburn, said in a statement.
Guetta — also known as the "Grandfather of EDM" — has performed in India multiple times since 2012 and several times in Bengaluru too, and in a press statement had called India "a magical place". "The energy that I get from the country and the fans creatively inspires me. Music can change lives," he added. It's obvious Guetta's music is not going to change Bengaluru's lives on Thursday at least.
The tech city was quick to tweet angrily on social media.
Karnataka govt, by cancelling #DavidGuetta Bengaluru concert, admits that police in a celebrated, modern city can't stop molesters. Shame

— Abhijit Majumder (@abhijitmajumder) January 12, 2017
However, the Bengaluru police was quick to deny that the concert was cancelled because of a law and order issue and said that they had done so because of the APMC polls.
David Guetta concert not cancelled.Told organisers fix different date due to APMC polls. No law & order problem: SP Bengaluru Rural to ANI

— ANI (@ANI_news) January 12, 2017
This makes no sense, as the APMC polls were scheduled long ago, just as the Guetta concert was. Although Sunburn has said it would try to "reschedule" the concert if they got permission from the authorities and the artiste, it will not be an easy task for a concert of this size, which requires a lot of planning.
Soon after, the IGP of Bengaluru, Seemant Kumar Singh, went on the offensive saying that the organisers had not approached them early enough for a concert of this size and that permission was sought from the authorities only on 10 January.
Hardly 1 day was given to organise,APMC elections are on Police is deployed there: Seemant Kumar Singh IGP Bengaluru on David Guetta concert pic.twitter.com/nUdhpLY9Nu

— ANI (@ANI_news) January 12, 2017
What does not make sense, is the police's claim that they don't have enough manpower to hold both the APMC polls and an international music concert at the same time, in a city of Bengaluru's size. How then, did they manage another big international event, like the Pravasi Divas, which just concluded last week, where many international dignitaries were present?
While the jury is still out on whether or not the organisers really approached the Bengaluru authorities only as late as 10 January for permission to hold the concert, what is humiliating and shameful is that Bengaluru, known for its vibrant music scene, may soon lose its 'safe city' tag. Now, not only will the #Guetta4Good concert — which was to benefit the NGO Magic Bus — not perhaps ever happen in the city, other international musicians, who have always made Bengaluru a compulsory stop in their India tour, may skip it henceforth. This does not bode well for Bengaluru's music lovers, who fete every international musician and band with thunderous ovation. Often, Bengaluru was the only halt in an India tour for international musicians.
Sadly, such measures by the police of cancelling international events also sends a disturbing message to the hundreds of expats who live and work in this cosmopolitan, hi-tech city, which is home to several international multinationals. As a journalist, I could always drive on my own even after late night press events until a few years ago, but today, I am afraid to walk alone even in my own neighbourhood after 8 pm.
What really led to the authorities calling for the 'cancellation' or 'postponement' of the Guetta concert? Have Bengaluru's authorities really thrown up their hands and given up trying to uphold law and order in the city and handed it over to goons and potential molesters? Are the police telling us that they can no longer protect the city's women? Are they issuing an invisible 'curfew' on women going out after dusk? Does this mean that Bengaluru's women can no longer go to public gatherings or celebratory events like New Year Eve or music concerts, fearing for their own safety?
While, it's extremely important that the authorities take immediate steps to make Bengaluru safe for the thousands of women who live and work in the city and send a clear message to the goons that that they cannot hold the city to ransom; it's also time for Bengaluru's women to re-claim the city's public spaces.
We cannot live in fear.
India
At the city's Chamrajpet crematorium, authorities had to put up a 'housefull' sign and families were told to wait with bodies in ambulances to avoid overcrowding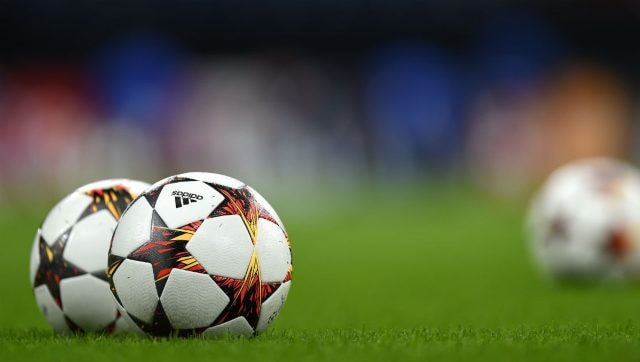 Sports
Having honed his skills as part of the Bengaluru United U-18 academy batch, Ketkar got his first taste of the I-League (senior teams) when he played for FC Bengaluru United from October 2020 to January 2021.
Sports
It was reported on Thursday that Irfan was among five athletes who have tested positive for COVID-19 at the SAI's Centre of Excellence in a weekly test conducted on 7 May.