Dangal vs Baahubali 2: The Conclusion in Japan — Aamir Khan's film adds Rs 3 cr to unrivaled global total
Japan has become Dangal's fourth highest earning East Asian territory after China ($193 million), Taiwan ($6.3 million) and Hong Kong ($3.5 million).
Basking in the glory of the blockbuster success at the ticket window in China, Hong Kong, and Taiwan, Aamir Khan's Dangal, which released in Indian screens on 23 December, 2016, has set foot into two less-explored East Asian nations in April – Japan and South Korea. While it released in Japanese cinemas on 6 April, the film has released on 25 April in South Korea.
At the end of the third weekend in Japan – until 22 April – the film has earned nearly 50 million yen (Rs 3 crore), taking the running global total to Rs 1,957 crore ($295.45 million). Now, Japan has become Dangal's fourth highest earning East Asian territory after China ($193 million), Taiwan ($6.3 million) and Hong Kong ($3.5 million).
In Japan, Indian films – with good WOM – usually have the advantage of a long run. One has to wait for another two weeks to see how Dangal pans out there. Another Indian film, Baahubali 2: The Conclusion is still running in Japan, after successfully completing 100 days in theaters with $1.3 million gross (as on 12 April).
While Aamir Khan enjoys an unprecedented fan following in China and Hong Kong, where his movies yield extremely positive box office results, his last film to break box office records in Japan was Rajkumar Hirani's 3 Idiots, which released in June 2013. 3 Idiots went on to become the second highest grossing Indian film in Japan, only behind Rajinikanth's sensational hit Muthu ($1.6 million). Now, Baahubali 2: The Conclusion, with $1.3 million gross, is likely to surpass 3 Idiots soon by the end of its theatrical run. Late actress Sridevi's English Vinglish ($1.2 million) and Rajinikanth's Endhiran ($1 million) are the fourth and fifth highest earning Indian films in Japan.
Now, Dangal continues its yet unrivaled milestone as the all time highest grossing Indian film globally, followed by SS Rajamouli's Baahubali 2: The Conclusion (Rs 1,710 Cr) and Secret Superstar, which recently raced past the Rs 900 crore mark worldwide gross to dethrone Bajrangi Bhaijaan from the third spot in the list.
In South Korea, Dangal has already raked in Rs 31 lakhs from preview screenings with 6,175 admissions. While Rampage ($10.4 million), A Quiet Place ($3.8 million) and Ready Player One ($18.3 million) continue to dominate the South Korean box office, Disney/Marvel's highly-anticipated Avengers: Infinity War is also releasing this week.
Meanwhile, in one of the promotional interviews in Hong Kong, Aamir has opened up about various criticisms regarding the repressive character of Mahavir in the film, which was intended to celebrate women empowerment.
"I actually agree with their views. I do not disagree with them. I would still make the film in the same way. But I agree with what they said. I feel that Mahavir is a very dominating father. He is not a typical father. He is very unusual in many ways. When he feels that his girls have the potential to be good wrestlers, he does want to fulfill his own dream through his daughters. You must remember that he set out to fulfill his dream through his son or what he thought would be his son. So, he didn't specifically want to achieve his dream through his daughters. When he ended up having daughters and realised that they have the potential, he does decide to force his dream on them," he explained.
Aamir also said that they were trying to be as accurate as possible since the film was based on a real life story. "The fact of the matter is that the film is based on the real man Mahavir and his real daughters Geeta and Babita. So, we could not change these elements of the story. We were trying to be as accurate as we could to the story. I don't think I would like to propagate the kind of fatherhood that Mahavir sometimes shows. There are a lot of good sides to him. But I'm not the kind of father who would force his children to do something. Nor would I propagate that. The fact is that you cannot make a champion by forcing your child into anything unless the child has the potential. The ability to be a champion rests only with the child itself," he added.
Arts & Culture
Designer Anavila Misra on how her blockbuster saris are an impact-driven social enterprise.
Entertainment
Stunt coordinator George Cottle shared a video on Instagram celebrating the series wrap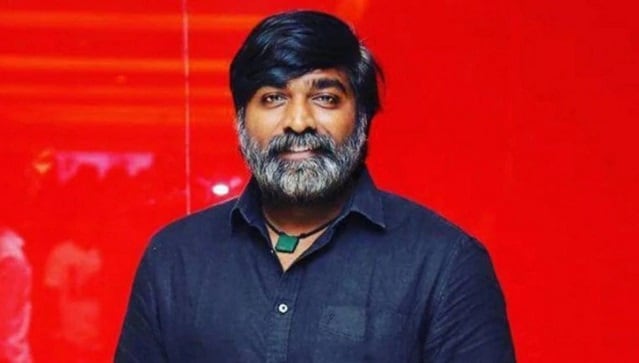 Entertainment
The Tamil superstar has a growing fan following in the Hindi language audience thanks to OTT platforms