Dalip Tahil to play antagonist in Ashutosh Gowariker's upcoming production Toolsidas Junior
Dalip Tahil will essay the role of a snooker expert in Toolsidas Junior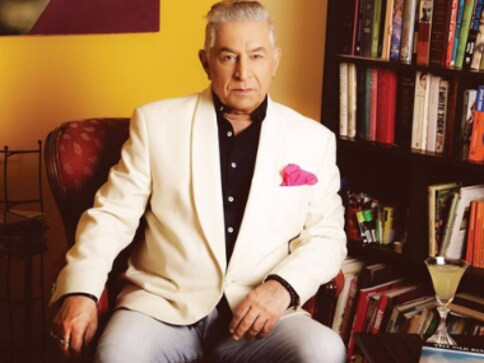 Filmmaker Ashutosh Gowariker is currently immersed in his upcoming magnum opus – Panipat, but that has definitely not stopped him from expanding the AGPPL's horizon. Gowariker's production company has started shooting for their next film Toolisdas Junior, which has already garnered much attention and has piqued the curiosity of the movie buffs, especially because of its casting.
Directed by Mridul, the film marks the return of Rajeev Kapoor (Chimpuji) to Hindi films after a gap of 28 years and also features Sanjay Dutt in a cameo. Now the makers have roped in veteran actor Dalip Tahil for a pivotal part in the film.
Dalip Tahil, who is not only known for his stellar performances in films but also theatre, will be seen as the main antagonist in Toolsidas Junior. The actor, who has also sung and acted in a Broadway play titled Bollywood dreams, is essaying an snooker expert in the film. He is set to play the suave adversary to Toolsidas Junior.
Ashutosh said in a statement, "Dalip is an actor who has played multiple characters across Films & TV and Stage, especially Broadway — it was great to see him perform in Andrew Llyod Weber's Bombay Dreams where he sang fabulously! He has done so much good work, and still, I believe he has so much more to give. I am very happy to collaborate with him on Toolsidas Junior!"
Produced by Ashutosh Gowariker and Sunita Gowariker under their home banner Ashutosh Gowariker Productions Pvt. Ltd, Toolsidas Junior is scheduled to release in 2019.
Entertainment
A recent video in which Kartik Aaryan and Shah Rukh Khan are having a short conversation went viral on the internet, and Kartik has now revealed what both actors were talking about. Read more!
Entertainment
Created by Manish Hariprasad and directed by Vijay Maurya, Crash Coursestars eight fresh faces - Mohit Solanki, Hridhu Haroon, Anushka Kaushik, Riddhi Kumar, Bhavesh Balchandani, Aryan Singh, Hetal Gada, and Anvesha Vij.
Entertainment
Ektaa R Kapoor coups in a spectacular team of Taapsee Pannu, Anurag Kashyap, Sunir Kheterpal & Pavail Gulati, the best in the genre for 'Dobaaraa'.