Crazy Rich Asians is so Bollywood, it could give Kabhi Khushi Kabhi Gham a run for its money
The success of Crazy Rich Asians is being called the 'Black Panther moment' for Asians.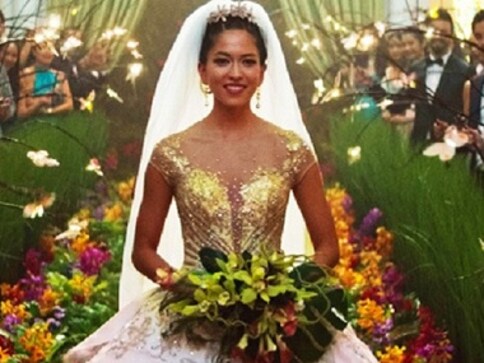 For the second consecutive weekend, sitting comfortably on the top-slot of the American box office is Jon M Chu's rom-com Crazy Rich Asians: the first big Hollywood studio film in decades to tell an Asian-American story with Asians in all the leading roles.
Interestingly, through the two-hour runtime of this adaptation of Kevin Kwan's sprawling bestselling book, I kept thinking about the Raichands from Karan Johar's opus Kabhi Khushi Kabhie Gham and assorted other Hindi films.
Before I get into the comparison, here's the basic story line: a young couple's relationship gets derailed when his wealthy family gets involved. Rachel (Constance Wu) is an economics professor at New York University and daughter of a Chinese-immigrant mom. She is head-over-heels in love with her boyfriend of over a year, Nick Young (played by debutant Henry Golding) but curiously doesn't know much about his family. Nick is charming and has a penchant for polishing off her desserts.
The couple flies to Singapore (First Class, of course, because it turns out that Nick comes from head-spinning wealth) for his best friend's wedding, the hottest event of the year for Asia's rich and fabulous. While Nick hopes to take their relationship to the next level, his hyper-vigilant mother Eleanor (Michelle Yeoh) sees Rachel as a gold-digger. Multiple forces, including a jealous ex-girlfriend, conspire to separate Singapore's most eligible bachelor from the interloper.
Crazy Rich Asians is an unabashed celebration of luxury porn.
There are beautiful people in stunning locations wearing exquisite clothes and jewels (the show-stopping pair of pearl drop, gem-encrusted earrings Astrid Leong [Gemma Chan], Nick's cousin casually buys for $1.2 million would make a grown woman cry!). The story might be steeped in Singapore's very specific culture but its conflict between tradition and individualism, between following one's heart and familial duty and above all, the theme of loving your family makes it such a Bollywood film.
Much like Rahul Raichand (Shah Rukh Khan), Nick returns to his home in Singapore after a long gap. They are both scions of a mega-wealthy family and their returns coincide with huge family celebration. Rahul jumps off the helicopter straight into Diwali celebrations where his mother Nandini (Jaya Bachchan) is singing Kabhi Khushi Kabhie Gham, complete with a pooja ki thali. Nick returns to Tyersall Park, the mansion of the Young family matriarch, on the night of a glamorous soiree to view the once a year blossoming of the tan hua cactus.
Rachel like K3G's Anjali (Kajol) is the daughter of single parent and in a pivotal scene filmed over a game of mahjong, Eleanor tells Rachel she is not 'kaki lang' (a Hokkein phrase that roughly translates to 'one of us') to be worthy of being included into the Young family. Eleanor is the dragon mother fiercely protective of her family, who knows the kind of girl Nick should marry in order to take his rightful place as the head of the Youngs' massive pan-Asian empire. There are multiple conversations about the Young family's history and also how they can't be linked to a family like Rachel's. Those scenes were reminiscent of when Yashvardhan (Amitabh Bachchan) lectures Rahul about the importance of the Raichand name and how no 'mamuli mohalle ki ladki' could become a part of their family.
Staying within the parameters of a rom-com, it's not a spoiler that Nick proposes to Rachel. Like every filmi mother who gives her hone-wali bahu khandani jewelry, Eleanor signaled her approval of their marriage by allowing Nick to propose to Rachel with her gorgeous emerald and diamond ring. Nick's gossiping aunties could fit right into Reema Lagoo's coterie in Maine Pyaar Kiya or Hum Aapke Hai Kaun…! And, there's so much label-spotting, which thanks to Rhea Kapoor's Aisha and more recently Veere Di Wedding, the Indian audience is already used to; we now knows our Guccis from our Valentinos.
The success of Crazy Rich Asians is being called the 'Black Panther moment' for Asians. Seeing as how familiar the film would be for an Indian audience, it's a shame Warner Bros, the studio behind the film, has decided to not release it in India. Not that we need to look towards Hollywood to tell our stories but it would have been nice to see 'people like us' on the big screen.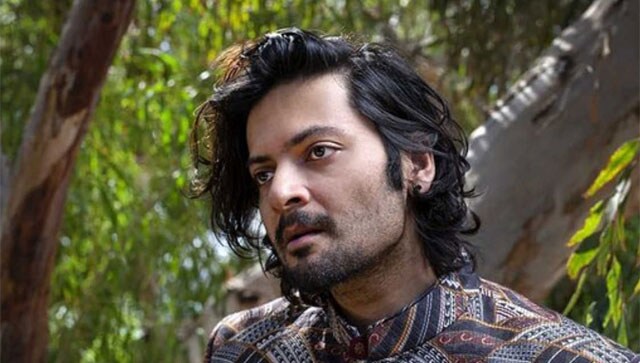 Entertainment
The film was shot during the small respite of time of covid lockdowns in late 2020 and is currently in post production
Entertainment
'Aslan' singer Christy Dignam is currently receiving palliative care at home, his family issued a statement and also requested for privacy at this hour. Their statement read- "As always Christy's health has been and is our priority. It has been a tough road for us all but mostly Christy."
Entertainment
The author noted that living in the closet is often glorified in the film industry.