Cannes 2019 day 4 roundup: Penelope Cruz attends premiere of Pain And Glory; Hina Khan unveils Lines poster
The fourth day of the 72nd Cannes International Film Festival saw the premiere of films like Pain and Glory and Little Joe
The 72nd edition of the Cannes Film Festival kicked off earlier this week with an unusual inaugural Jim Jarmusch's film - The Dead Don't Die. The week also saw the some of India's biggest stars like Deepika Padukone, Priyanka Chopra, and Kangana Ranaut walking the red carpet in their glittering ensembles.
The fourth day of the 72nd Cannes International Film Festival saw the premiere of films like Pain and Glory and Little Joe. Indian television actor Hina Khan, who made her debut in Cannes 2019 earlier this week, shared the poster of her first film Lines.
Pain and Glory
Penelope Cruz and Antonio Banderas, long-time collaborators of director Pedro Almodovar, had a reunion on the red carpet at Cannes on Friday for their latest outing Pain and Glory, a contender for the top prize at the film festival. Wearing a vintage-style white lace and navy dress, with a circle skirt, Cruz headed up the Croisette's famed steps for the international premiere of her film, alongside Banderas and the filmmaker, who was dressed in an all-black ensemble and sunglasses.
The autobiographical tale stars Banderas as Almodovar 's tormented alter ego - a film director looking back at his childhood and past romances, and reflecting on his life's work - while Cruz plays his mother at the time of his youth. While talking about her director, Penelope confessed that Almodovar was the reason she pursued acting, "He's really the reason that I tried. I didn't have anyone around me that was making a living out of acting or music or anything related to art. And it was because of him that I tried to take the risk," reports Variety.
Little Joe
Jessica Hausner, one of four female directors vying for the Cannes Palme d'Or presented her sci-fi thriller Little Joe. The film tells the story of Alice (British actress Emily Beecham), a senior botanist in a biotech firm in the UK of the near future.She leads a team of plant breeders developing genetically manipulated strains of flowers that can make their owners eternally happy if they sniff the pollen. The top-secret project begins to derail when Alice's male colleagues and her son become addicted to the scent.
Hina Khan unveils the first look of her film Lines
After making an impressive Cannes debut, Indian TV actor Hina Khan launched the poster of her first film Lines, which is set in the backdrop of the Kargil War, at the 72nd Cannes Film Festival. The poster launch took place at the festival's India Pavilion on Friday after which Hina, gave a talk along with the Lines team on stage. Directed by Hussain Khan, Lines depicts the story of a strong young woman portrayed by Hina living on the country's border (LoC) with special emphasis on her struggle and problems of daily life.
Entertainment
Flo Rida and his production company, Strong Arm Productions, had sued Boca Raton-based Celsius Holdings Inc. in Broward County court in May 2021, claiming that the company had violated the conditions of an endorsement deal
Entertainment
Titled Michael, the Lionsgate film comes from producer Graham King, who earlier backed Bohemian Rhapsody that earned Rami Malek an Oscar for best actor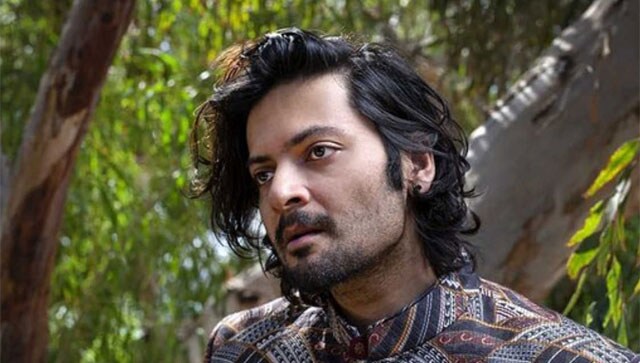 Entertainment
The film was shot during the small respite of time of covid lockdowns in late 2020 and is currently in post production