Bruce Springsteen to release Western Stars soundtrack on 25 October; album will feature 'Rhinestone Cowboy' cover
Titled Western Stars Songs From The Film, the soundtrack is a compilation of all of the live performances in Bruce Springsteen's Western Stars film
Veteran singer Bruce Springsteen is set to release the Western Stars soundtrack album on 25 October.
Titled, Western Stars Songs From The Film is a compilation of all of the live performances in the film, which centres on Springsteen performing his chart-topping Western Stars album at an intimate show in a historic barn in Stone Hill Farm in Colts Neck, New Jersey.
Check out the announcement here
Columbia Records will release 'Western Stars – Songs From The Film' on October 25th, featuring each of the live performances captured in Bruce Springsteen's directorial debut 'Western Stars.' pic.twitter.com/ikBuU3Ax5t

— Bruce Springsteen (@springsteen) September 26, 2019
The soundtrack includes every song from Springsteen's most recent studio album of the same name, as well as a cover of Glen Campbell's "Rhinestone Cowboy." Pre-orders for the album begin Friday, September 27. https://t.co/sbvf11TGc4 — Bruce Springsteen (@springsteen) September 26, 2019
According to Variety, the soundtrack also includes a cover of Glen Campbell's classic 'Rhinestone Cowboy'.
Western Stars movie, which is a "cinematic retelling" of Springsteen's first studio album in five years, premiered at the 2019 Toronto International Film Festival. The film is written and performed by Springsteen.
Columbia Records will be releasing the soundtrack album.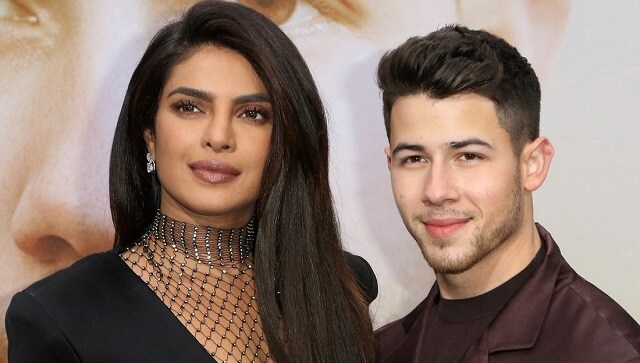 Entertainment
Netflix's new special The Jonas Brothers Family Roast saw Priyanka Chopra taking an aim at Nick Jonas.
Entertainment
The Beatles paved the way for every modern Brit and American musician from the 1960s until today, only goes to highlight something even their harshest critic does not want to acknowledge: Everyone is inadvertently a Beatles fan.
Entertainment
While Jon Batiste scored 11 nominations, Justin Bieber, Doja Cat and H.E.R. each came away with the second-most nominations with eight nods